Slovakia Coach Stefan Tarkovic: "We Will Monitor Milan Skriniar's Situation At Inter But Remain Confident He Will Join Us"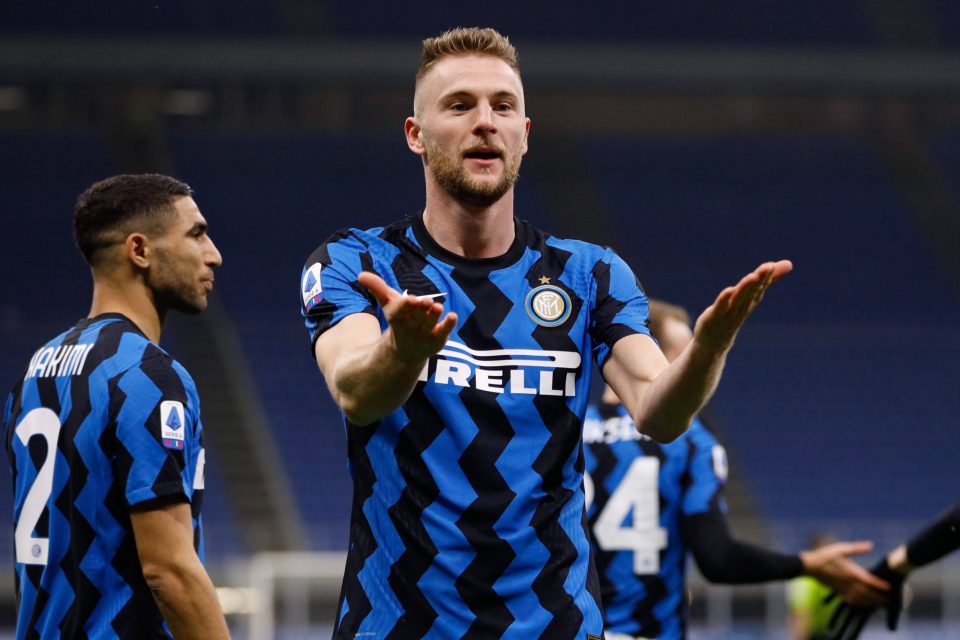 Slovakia coach Stefan Tarkovic is optimistic that he will be able to call upon Inter centre-back Milan Skriniar this week, despite the Nerazzurri man being blocked from travelling.
An outbreak of COVID-19 has prevented the Nerazzurri's cohort of international players from being able to join up with their respective nations following a decree by the local health authority (ASL), with the squad ordered to isolate until the end of the month.
However, with Inter returning negative tests over the weekend amongst the playing staff, there is a hope that further days without any new cases could prompt the ASL to lift it's restrictions and Tarkovic remained optimistic that he would have Skriniar and Bundesliga-based Slovakians available.
"I can't say anything more about him Milan yet. I am a positive person and I believe that Skriniar and the Bundesliga players will arrive and we will be able to take on Cyprus with our best players," Tarkovic claimed in a press conference today, as reported by Pluska.sk.
"If not, then at least for the matches afterwards against Malta and Russia. It is complicated, but I don't the situation should be monitored day by day, but rather hour by hour," the 48-year-old added.
Former Sampdoria defender Skriniar made his international debut for Slovakia in 2016 and has gone on to win 36 caps without scoring a goal.