Ex-Inter Striker Julio Cruz: "Nerazzurri Mustn't Take Serie A Title For Granted, Remember 2002"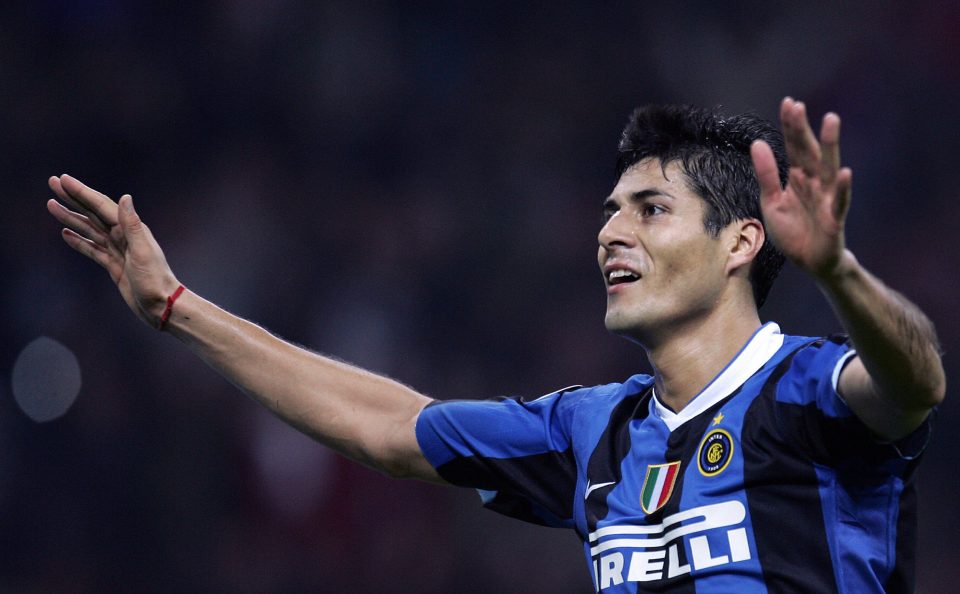 Inter have a very long way to go before they can get excited about becoming Serie A champions, their former striker Julio Cruz has warned.
Antonio Conte's side are six points clear of AC Milan at the top of the standings with 11 matches left, and the Nerazzurri also have a game in hand (against Sassuolo on April 7).
But El Jardinero is refusing to get carried away for his former side, recalling several previous seasons where the title race has taken a dramatic late twist.
"Inter are incredibly strong and have all the potential to win the league," Cruz told Corriere dello Sport in an interview for Wednesday's print edition.
"At this point of the season they're big favourites, and then you have Conte who is a great coach.
"But I've learned that in Italy you mustn't take anything for granted.
"Who could have expected that Benevento would Juventus in Turin on Sunday?
"Or that many years ago Roma lost to Lecce on the final day and Inter lost against Lazio in Rome?
"When I told people in Argentina that you can lose against any team in Italy they mocked me, but it's the truth.
"I'm rooting for Inter, let's be clear, but as Giovanni Trapattoni used to say I'm not talking about the cat until it's in the bag."
Inter's next league match will be away to Bologna on April 3, when Conte will hope to have everyone available again after the international break and the club's COVID-19 outbreak.
Asked for a prediction ahead of the fixture between his two former teams, Cruz responded: "We'll talk about that next week, OK?
"I'd just tell you the usual clichés and I don't want to say them."
Cruz scored 75 goals in 197 appearances for Inter during a six-year stint at the club.