Ex-Inter Midfielder Paul Ince: "Leaving Nerazzurri My Hardest Ever Decision, Massimo Moratti Was Devastated"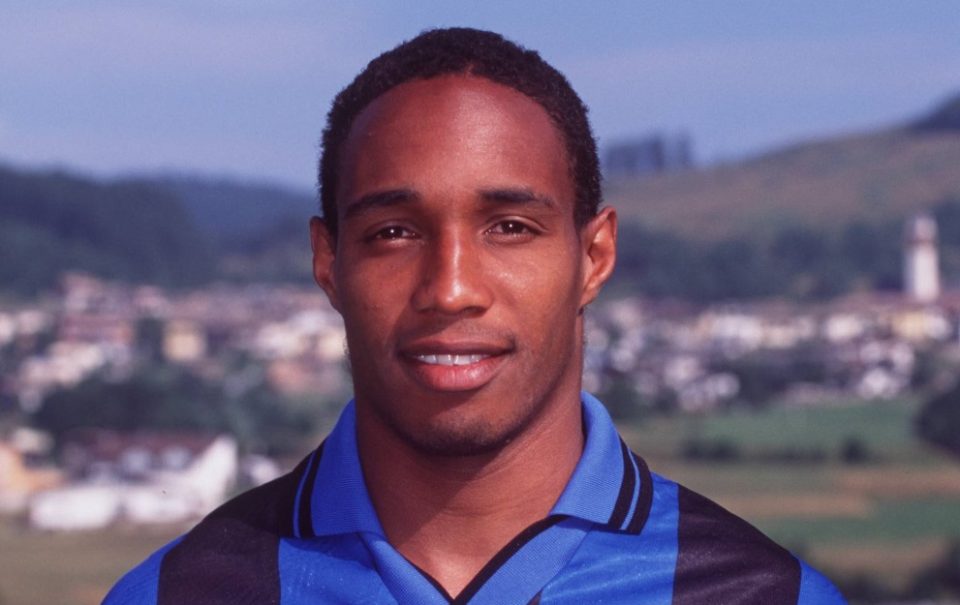 Inter's former midfielder Paul Ince has revealed he was 'devastated' when he decided to leave the Nerazzurri in 1997.
Ince joined from Manchester United in the summer of 1995 and went on to make 73 appearances for Inter in all competitions, scoring 13 goals.
In an extended interview with Sky Sports in the UK on Wednesday, the Governor recalled how the move initially came as a surprise to him when the Premier League giants struck a deal with the Nerazzurri.
"I was playing golf with Ryan Giggs at Mottram Hall," Ince explained.
"I was on the 16th hole and I was one-up, so I was loving life.
"Then, I got a phone call from Alex Ferguson to say that he was at the golf club.
"It was like when the teacher says you've got to go and see the headmaster and you think, what have I done?
"I got in the buggy to drive down to the clubhouse, got in his car and that's when he told me they had accepted an offer from Inter.
"That was that really.
"I didn't have to go, but I felt when a club accepts an offer for you it means you have to go."
Fergie then tried to perform a U-turn and convince Ince to stay, but at that point the wheels were in motion and the midfielder wasn't going to change his mind.
"He said he didn't want me to go.
"I said: 'Gaffer, no disrespect, I've got four Italian people next door in my kitchen just about to sign and you're telling me that you want me to stay now?'
"I told him good luck.
"I put the phone down, went into the kitchen and signed.
"Next minute I was off to Italy."
When it came to leaving two years later, Ince admits it was a very emotionally difficult decision to take.
"I was devastated," he said.
"I told my wife Claire: 'We're here on the lake and everything is perfect.'
"But my son Thomas' schooling was not going great and she wanted to get him into an English school.
"Even Moratti was devastated.
"He wanted to offer me a new five-year deal.
"He told me they had just signed Brazil's Ronaldo for next season.
"I thought 'wow', but then Liverpool called and that was that.
"It was probably the hardest decision I've ever had to make.
"It was a decision I regret, but I don't regret, because I made the decision for the right reasons – it was a family decision."
Ince also touched upon his experiences playing in the Milan derby, which he describes as one of the most special games he played in during his long career.
Marcel Desailly was the subject of a particularly revealing anecdote before one Derby della Madonnina match.
""I have played in a lot of derbies – London derbies, Manchester derbies, and they are really fiercely fought but the Milan derby was something different," Ince added.
"We would normally kick-off at 8 o'clock on a Sunday evening but we couldn't kick-off at that time because there would be so many fireworks and smoke you couldn't see the person next to you.
"We had to wait until the smoke descended before we could get the game going.
"I remember they did a big billboard in the city of Milan with me and Marcel Desailly because we were going to be the ones who were going to battle it out.
"We had to go to this warehouse and do a 'roar' then they would put us face to face.
"We arranged to do it on a Wednesday morning but Desailly refused to come because it was the Milan derby.
"He didn't want to be anywhere near me so I had to go and do it on my own and he did it another day, then they put it together.
"I remember the first minute of the Milan derby and I absolutely smashed him [Desailly].
"He was lying on the ground and I told him to get up. That kind of set the tone and the fans were loving it."
Ince also wished Inter's current side luck for their Serie A title bid as part of the same interview.