Beppe Bergomi: "Inter Ready For Champions League Quarter-Finals, Eriksen Doing Great Defensive Work Now"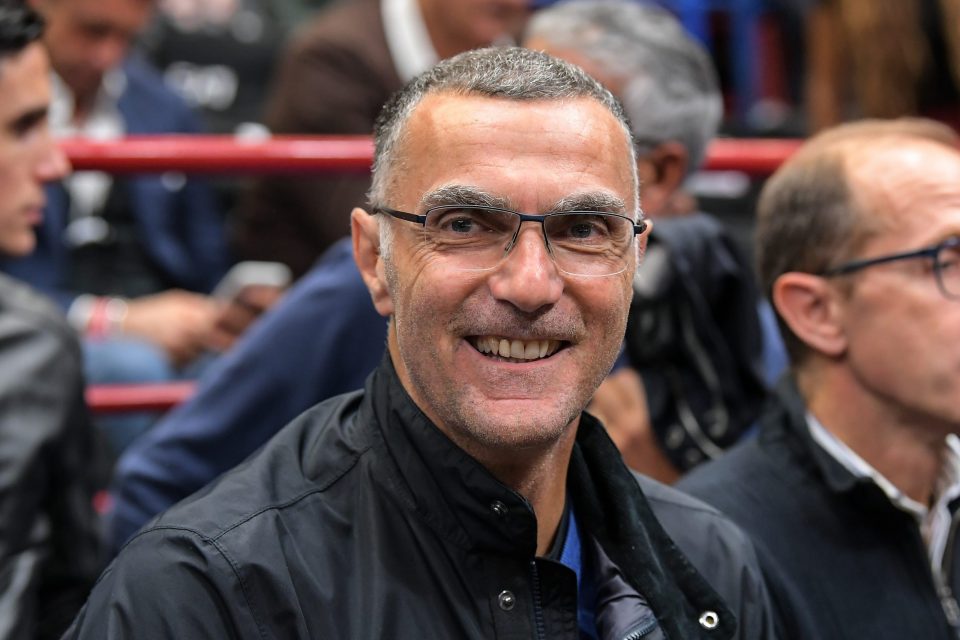 Inter are already equipped to reach the business end of next season's UEFA Champions League, according to Nerazzurri legend Beppe Bergomi.
Antonio Conte's side suffered a dismal group stage exit back in December, knocking themselves out of Europe altogether after finishing bottom behind Real Madrid, Borussia Monchengladbach and Shakhtar Donetsk.
Inter have since put their season back together and are six points clear of AC Milan in Serie A after an eight-match winning run in the league.
Speaking to Sky Sport Italia last night, Bergomi said: "Inter went out in the group but now I think they would be good enough to play in a Champions League quarter-final.
"They're no longer that team with Arturo Vidal committing silly mistakes, or Nicolo Barella being hasty and giving away a penalty against Real Madrid.
"They don't make these mistakes anymore, they're ready for Europe, but at that point they weren't and they went out."
Barella has been a pivotal figure for Inter this season and was in action for Italy last night as they opened their FIFA World Cup qualifying campaign with victory over Northern Ireland.
Bergomi heaped further praise on the Azzurri midfielder, adding: "Barella is a truly European midfielder.
"He's improved leaps and bounds under Conte, especially in the defensive side of his game.
"Roberto Mancini has improved him with his attacking play, the two coaches have done an extraordinary job on Barella."
Inter's spectacular form in Serie A has been credited by many to their improved performances at the back, but Bergomi was quick to point out that the whole team deserves credit if they're not conceding goals.
"You need to consider the team's approach and that takes us back to last season," the 1982 FIFA World Cup-winning defender explained.
"Inter finished second in Serie A and reached the UEFA Europa League final playing a 3-5-2 system.
"Then we know what happened: Conte tried to get the team to play a different kind of football, playing very high with a trequartista behind the strikers.
"But they were conceding lots of goals, despite having a very strong back-line with Milan Skriniar, Stefan de Vrij and Alessandro Bastoni.
"Conte started defending deeper again from the away match at Sassuolo (which Inter won 3-0 in November), the team found itself again and Inter became a great side.
"If you defend well you attack even better, and Inter know how to do that very well.
"Inter have their real strength on the right flank and on their left-hand side, where they have a bit less physicality.
"I really like how Christian Eriksen is contributing in defence now: he occupies a position, defends it well and often you find him in Inter's box to help out his teammates.
"This isn't a spectacular Inter team but they're solid and important and it's what they needed.
"Eriksen is great at making one-touch passes and through balls and I think sooner or later he will start providing assists and goals – but what he's doing now is already sufficient."
Bergomi also explained why Inter's detractors would be wrong to suggest they do not play an attractive style of football under Conte.
"I wouldn't argue with those who say Inter play great football on the counterattack, on the contrary," he added.
"Inter also know how to play out from the back nicely and when they hit you on the break it's difficult to stop them.
"They have lots of technical players at the back, including the goalkeeper (Samir Handanovic), they can build play well and they know how to counter.
"They struggle when they face teams with technical midfields but they're doing well for now, without remembering that they have one of the best strike partnerships in Europe (Romelu Lukaku and Lautaro Martinez)."