Social – Inter Legend Marco Materazzi Taunts Pavel Nedved: "Let's Hope Juventus Win Champions League Soon…"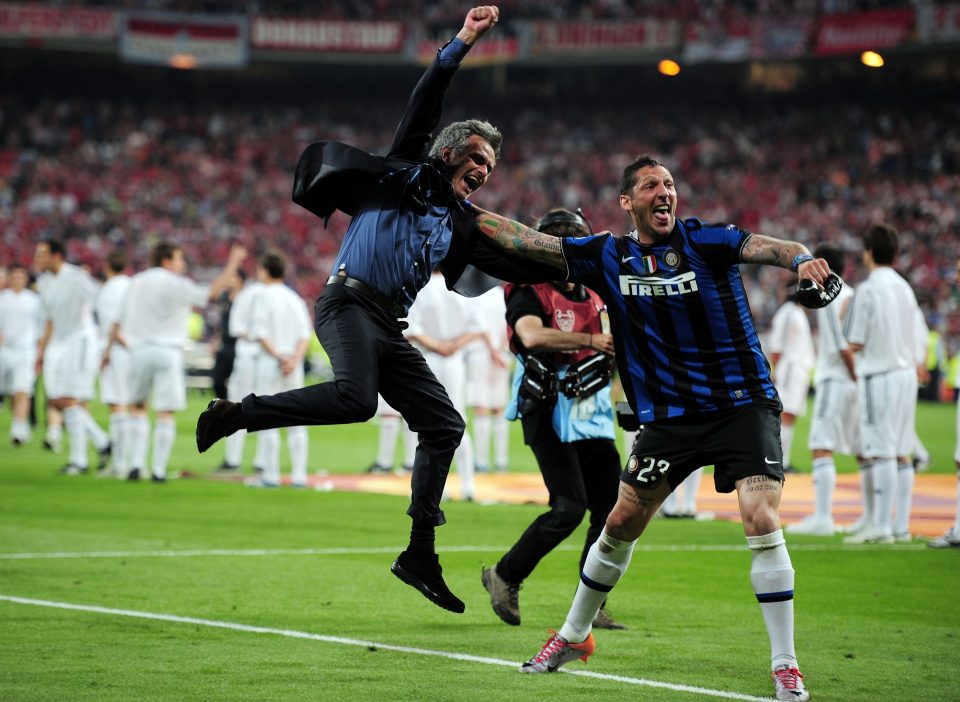 Marco Materazzi couldn't resist taking a swipe at Pavel Nedved on Thursday after the Juventus director boasted about the Bianconeri's domestic dominance.
Nedved gave an interview to La Repubblica in which he pointed out that his son had gone from middle school to University since Juventus last failed to win the Serie A title.
Materazzi jumped on the opportunity to taunt him about the Old Lady's failure to make progress in Europe during the same period.
The Nerazzurri's treble-winning hero took to Instagram and said: "Pavel… we're all hoping he can see Juventus win a Champions League as well before he finishes his studies, he deserves it.
"My children saw me win the Champions League and the FIFA Club World Cup while they were still in nursery and primary school!"
 

View this post on Instagram