Inter Defender Milan Skriniar: "Nerazzurri Have Not Lifted A Trophy For Years But I Want To Win Something"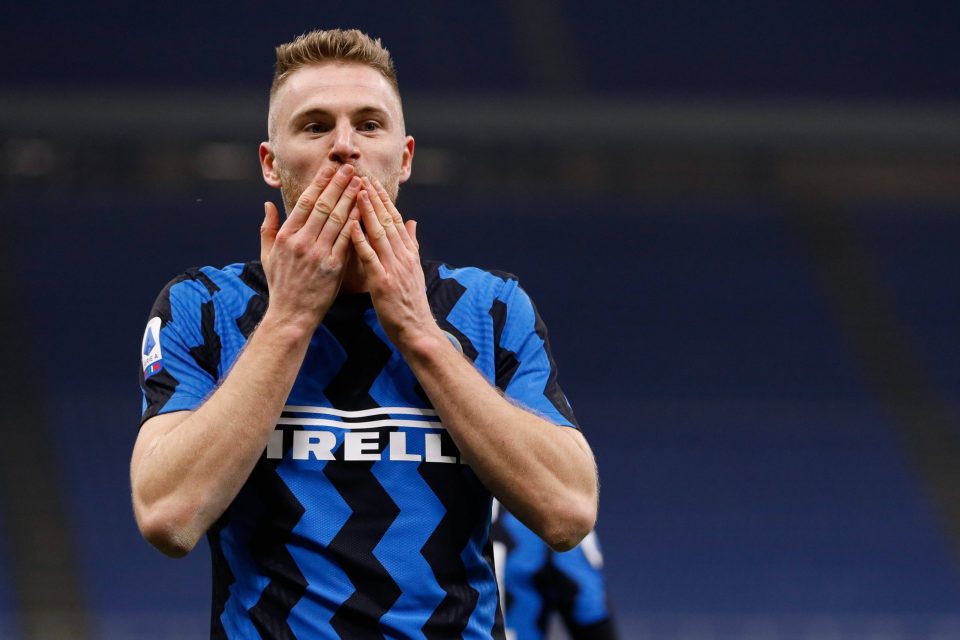 Inter centre-back Milan Skriniar is determined to enjoy a successful campaign with both the Nerazzurri and the Slovakia national team.
The former Sampdoria defender has played a pivotal role as Inter sit six points clear at the top of the Serie A table with a game in hand, whilst is also looking ahead to Euro 2020 this summer.
Skriniar was this week announced as the winner of the annual Slovakian Footballer of the Year for the second consecutive campaign by Slovak newspaper Pravda, and in an interview with them spoke of his ambitions at both club and international level.
"Of course I am happy to have won [the awards] but I would also like to have some success with my teammates, with Inter and with the national team," Skriniar claimed.
"I would be happy if we can make a strong start to 2022 World Cup Qualifying and do well in the European Championships in June. I would like to finally win a team trophy.
"Inter have not won anything for 11 years [10 since the 2011 Coppa Italia] so there is a certain pressure. It would help if people could come to the stadium and be with us.
"We experienced that before the match against Juventus or the derby against AC Milan, when 10 thousand people welcomed us in front of the stadium. The fans are incredibly close to the team and so passionate.
"My teammates congratulated me for this award last year and I am sure that they will do the same again."
Skriniar joined up with the Slovakian squad ahead of their matches against Cyprus, Malta and Russia, but his involvement was cast in doubt following an outbreak of COVID-19 at Inter earlier this month.
"The authorities decided and Inter could not say anything in case we were given the all-clear. The authorities allowed us to travel and Inter did not create any problems.
"I have always been in contact with [Slovakia coach Stefan] Tarkovic, trying to understand how to travel. I did everything I could to join up and help the team," the 26-year-old continued.
Having being awarded Slovakian Footballer of the Year for the second time in succession, Skriniar admitted he was not surprised and felt he had enjoyed a better campaign than last year.
"I thought I would be amongst the top places, I knew that last year was not my best, even on a personal level. If we are talking purely about football, then surely qualifying for the European Championships was the biggest achievement this year.
"The victory over Northern Ireland in the play-offs was the strongest experience for me."
Skriniar earned 34 votes in the poll to determine the winner, but revealed that he would have nominated a fellow Serie A player.
"I probably would have opted for Juraj Kucka. Although Parma are not doing well at the moment, he is one of their best players. He also played well for the national team and scored an important goal against Northern Ireland," Skriniar concluded.
The Inter defender made his Slovakia debut in 2016 and has gone on to earn 37 caps for his national team.