Sassuolo CEO Giovanni Carnevali: "Inter, Juventus & Roma All Enquired About Forward Domenico Berardi"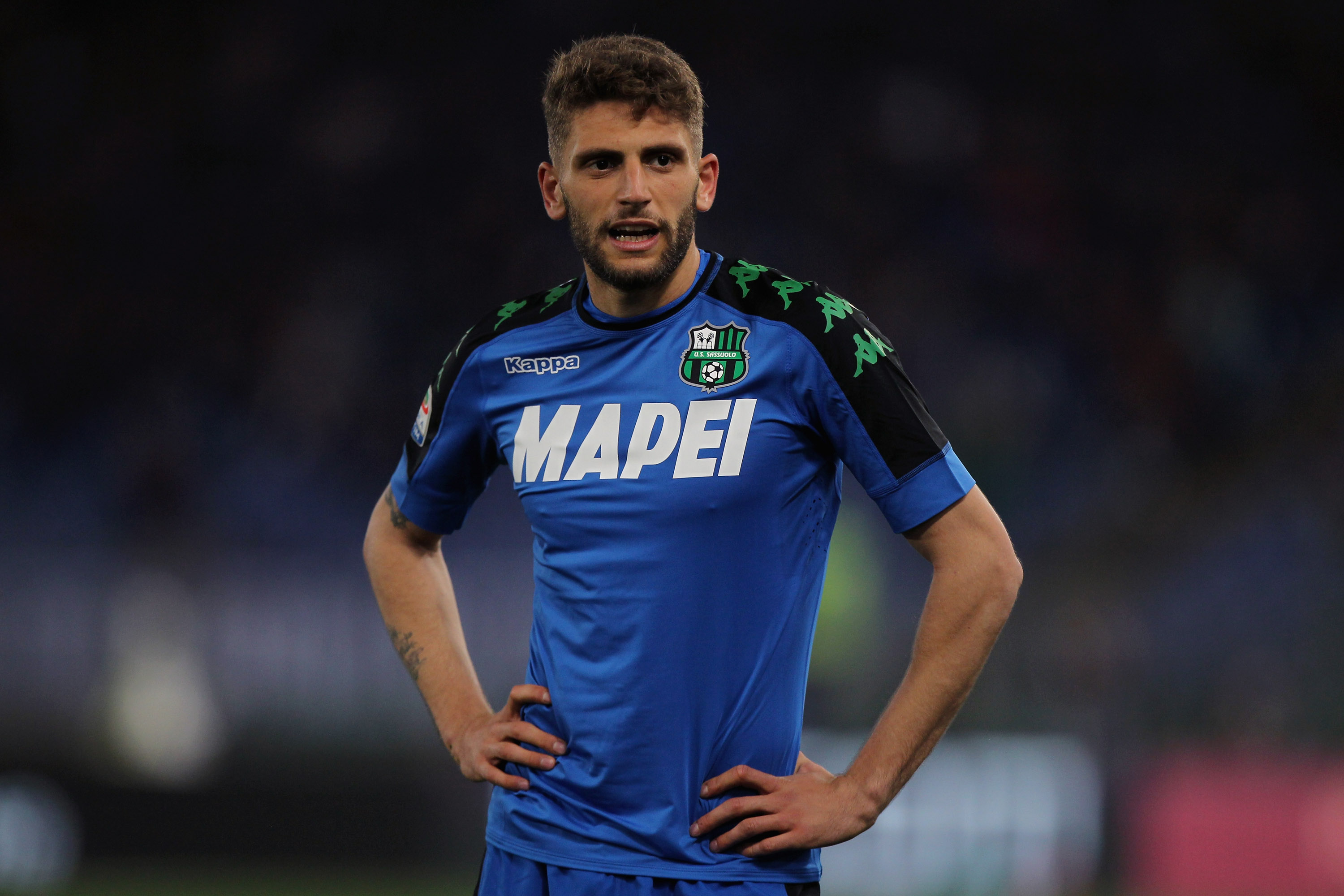 Sassuolo CEO Giovanni Carnevali has revealed that Inter made an approach for Neroverdi forward Domenico Berardi, and were joined by Juventus and Roma.
Berardi has spent his entire senior career with Sassuolo and scored 99 goals in 283 appearances, but Carnevali confirmed that he had turned down approaches from some of Serie A's biggest names for the Italian international.
"Juventus, Inter and Roma have all asked about him," Carnevali claimed in an interview published in today's newspaper edition of Corriere dello Sport.
"We have a special relationship with Domenico. It is true that there have been offers or interest in him, but we have always agreed that the best thing was to continue together.
"When [Francesco] Magnanelli is not playing, he also wears the captain's armband, which would have brought great pleasure to [former Sassuolo President Giorgio] Squinzi, who was his first fan. In a time when there are no more one-club icons in football, we are glad he is ours."
Carnevali spoke of his pride at seeing the development of Berardi and insisted that he and the club had always shown in faith in him, despite external doubts.
Meanwhile, the CEO also revealed his emotions at seeing the 26-year-old score for Italy in a 2-0 win over Northern Ireland on Thursday, in a 2022 World Cup Qualifying match.
"I feel great satisfaction because many in the past had questioned Domenico, while we have always blindly believed in him. He is an exceptional guy and the dream of Squinzi, who wanted to make him a symbol of Sassuolo, are becoming a reality.
"I do not hide the fact that when he scored, I rejoiced. Berardi has done well previously with the national team and with the Azzurri is proving the great levels he has reached with Sassuolo over the past three years. He is a champion that everyone is aware of now.
"His maturity has grown every year and he has become more consistent. Now he is no longer a boy, but a man and this maturity can be seen on the pitch. He still has room for improvement, but rest assured that he will keep moving forward," Carnevali concluded.
Berardi made his international debut for Italy in a 3-1 friendly defeat to France in June 2018 and has gone on to score four goals in 10 appearances for the Azzurri.