Milan Skriniar's Ex-Teammate Adam Zilak: "No Reason For Him To Leave Inter, He's A Champion"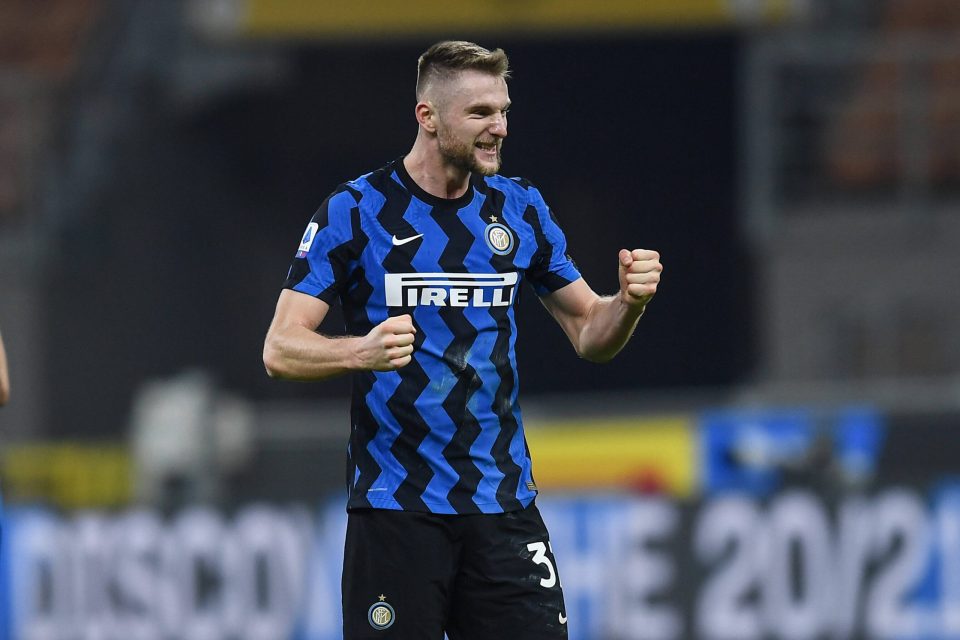 Inter fans can look forward to enjoying Milan Skriniar's performances for years to come, according to one of the defender's former teammates.
Skriniar joined the Nerazzurri from Sampdoria in 2017 but he started his career back in Slovakia with MSK Zilina, for whom he made 96 appearances and scored 15 goals.
Adam Zilak played alongside the 26-year-old in the first team and revealed the pair were still in contact to this day.
"Skriniar has always had the making of a champion, ever since he was young," Zilak told Gazzetta dello Sport today.
"He only ever wanted to win, which you can see from lots of things, like the tears he used to shed after lots of games.
"Milan is happy at Inter, he's in a great team.
"Every so often we message each other, he tells me how things are going: he still has lots to prove in Milan and I don't think he has a reason to leave Italy.
"But I'm not surprised there's great interest in him (from other top clubs)."
Skriniar is widely recognised as one of Inter's most irreplaceable players, having regained his best form this year after a difficult first season under Antonio Conte.
He won Slovakia's Footballer of the Year award for the second time running last week, underlining his reputation as one of the country's greatest players in the modern era.
Skriniar also scored his first goal for Slovakia on Saturday, but it wasn't enough to prevent them being held to a 2-2 draw by Malta in FIFA World Cup qualifying.