Milan Skriniar's Ex-Teammate Adam Zilak: "He Started As A Striker, Now An Incredible Defender For Inter"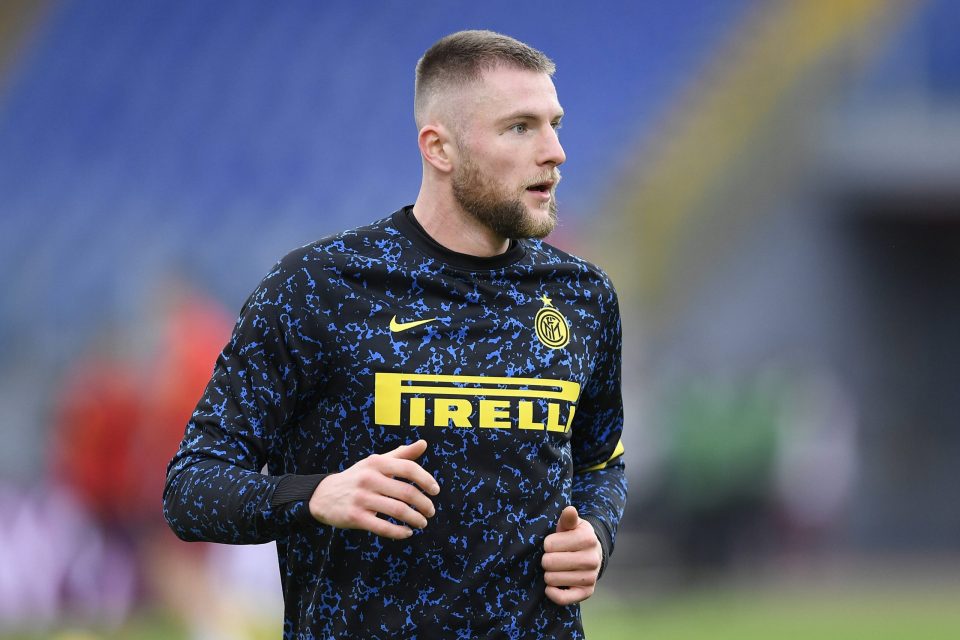 Milan Skriniar may be a rock-solid presence at the back for Inter but he wasn't always destined to be a defender, one of his former teammates has revealed.
Skriniar joined Inter from Sampdoria in 2017 but he started his career back in Slovakia with MSK Zilina, for whom he made 96 appearances and scored 15 goals.
Adam Zilak played alongside the 26-year-old in the first team and explained that Skriniar could have forged a career in a completely different position, had it not been for one of his former coaches.
"Milan didn't start his career as a defender, he was a striker" Zilak told Gazzetta dello Sport on Monday.
"It was Adrian Gul'a, who's now coaching Viktoria Plzen, who had the idea of moving him back into defence.
"Just think: if it hadn't been for him, Inter could have another great striker now…
"Skriniar was always brilliant with the ball at his feet even when he was young; he had great technique, he was sure of himself and for opposition defenders he was a real threat."
Skriniar finally scored his first goal for Slovakia's senior team on Saturday, although it wasn't enough to stop them being held to a 2-2 draw by Malta in FIFA World Cup qualifying.
"I thought he'd always have a good knack of scoring, he was like this as a youngster," Zilak admitted.
"But his ability to defend in one-on-one situations is borne out of his past as a striker: he knows how the forwards move, he has a great reading of the game and this helps him."
Skriniar has become one of Europe's most admired defenders since joining Inter three years ago, and Zilak didn't seem surprised at how much progress he had made in that time.
"With Milan behind you, you always feel secure," Zilak said.
"Anyone who's played with him can confirm that: the security he gives you, not many defenders can guarantee that.
"He's always been among the tallest players, but when he went into MSK Zilina's first team he improved his muscle mass.
"And at Inter his strength has increased further: Milan combines physicality and footballing intelligence, this is what makes him an incredible defender."
Skriniar was rewarded last week for his performances at Inter last season – when admittedly he didn't have his greatest campaign under Antonio Conte – by winning Slovakia's Footballer of the Year award for the second year running.
"He's been proving for a while that these awards belong to him," Zilak concluded.
"Beforehand Martin Skrtel was the reference point in Slovakia, now Skriniar has the target of being even more recognised than Marek Hamsik in terms of Slovakian footballers."
Zilak also said he was still in contact with Skriniar and assured there was no reason for the 26-year-old to want to leave the club.