Photo – Steven Zhang & Javier Zanetti Take Centre Stage As Inter Promote New Badge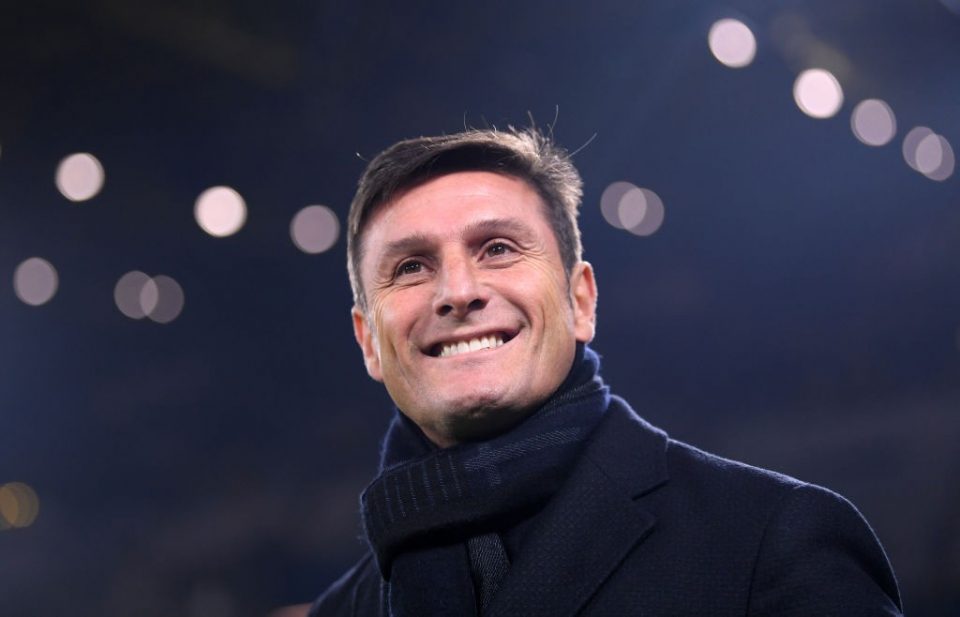 Steven Zhang and Javier Zanetti were two of the many high-profile figures at Inter to star in the club's logo marketing campaign on Tuesday.
The Nerazzurri unveiled the club's new badge via their social media platforms yesterday, which takes on a more minimalistic design than its predecessor.
Inter began promoting the badge with a series of posts on Twitter and Instagram, featuring Nerazzurri legends past and present.
Club president Zhang and vice-president Zanetti were both identified as two people who could truthfully say, in the club's words: "I M Inter."
I M Inter
I M Milano
I M Forward#IMInter ⚫🔵 pic.twitter.com/CAPOE6NasK

— Inter (@Inter_en) March 30, 2021