Inter Legend Beppe Bergomi: "Stefano Sensi Battling Atalanta's Pessina For Italy Spot At European Championships"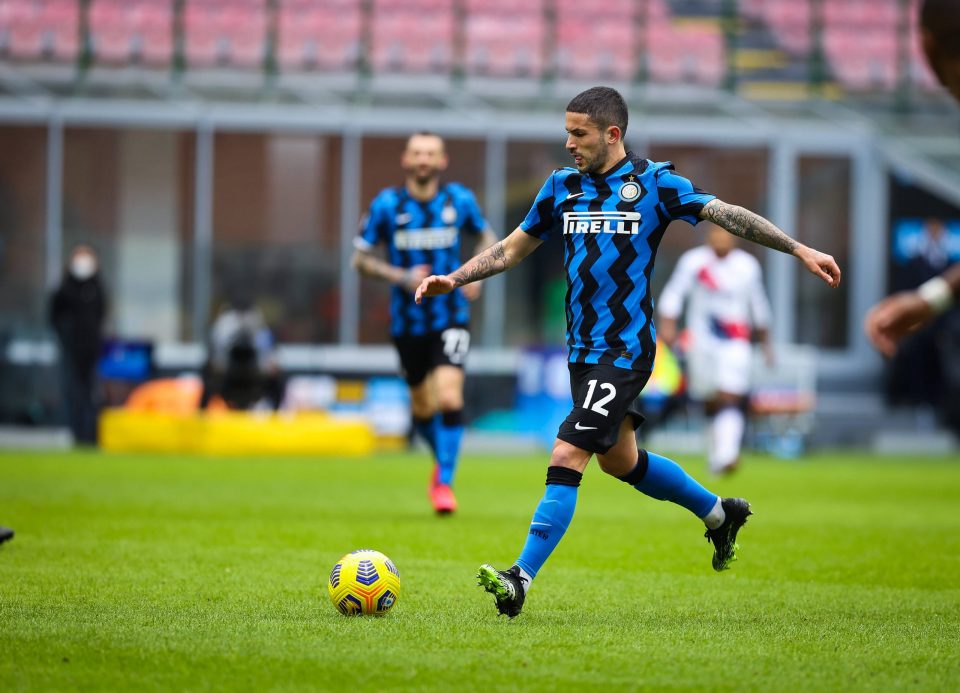 Stefano Sensi is not certain to make Italy's squad for this summer's European Championships, former Inter defender Beppe Bergomi has warned.
Sensi surprised everyone during the international break by starting the Azzurri's FIFA World Cup qualifier in Bulgaria, before scoring the opening goal in last night's 2-0 win over Lithuania.
Inter will be hoping the midfielder can now translate his international form into more performances with the Nerazzurri, where Antonio Conte wants him to help them win Serie A.
Bergomi is not sure whether Sensi will be included in Roberto Mancini's squad though, telling Sky Sport today: "It depends whether UEFA allow nations to take bigger squads this summer (as is being rumoured).
"If you're using the current number then you have six midfielders to pick.
"I'd say Nicolo Barella, Marco Verratti, Jorginho, Manuel Locatelli and Lorenzo Pellegrini are certain to go.
"Nicolo Zaniolo can play in the front three if he's fit, while Sandro Tonali is a bit behind at the moment.
"Sensi and Atalanta's Matteo Pessina are contending for the last spot, depending on who Mancini needs more."
Inter signed Sensi in 2019 on an initial loan deal from Sassuolo, with an option to buy for €25 million which was exercised last summer.
Sensi has struggled with injury problems for most of the last 18 months and has played just 13 times for the Nerazzurri during the current campaign.
The 25-year-old has made eight appearances for Italy so far, all of them under Mancini, scoring three goals.