Inter Loanee Samuele Mulattieri: "Watching All Nerazzurri's Games To Learn From Lukaku & Lautaro"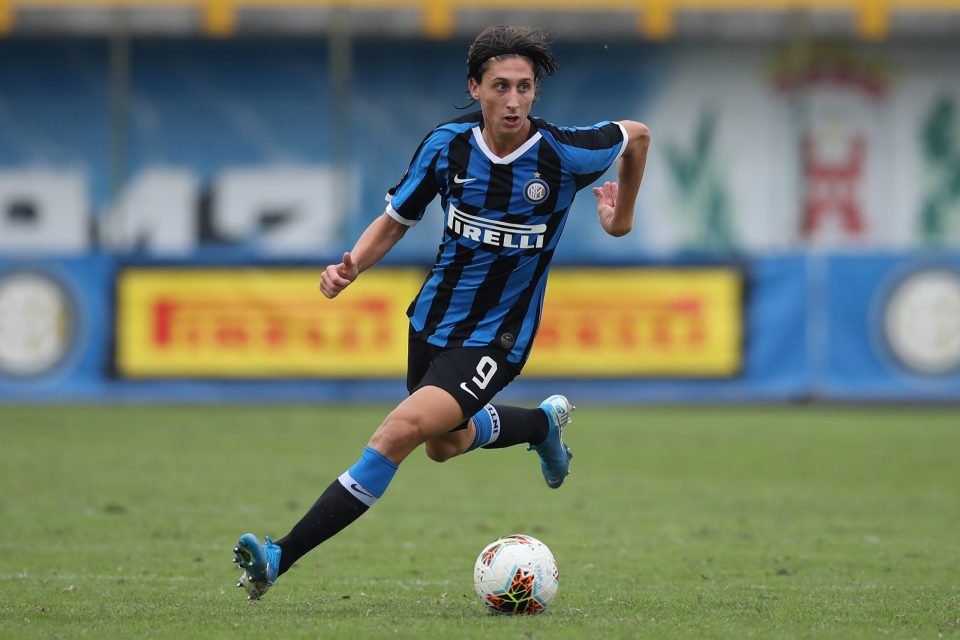 Romelu Lukaku and Lautaro Martinez's performances for Inter are helping a Nerazzurri academy graduate improve his own game.
Samuele Mulattieri is on a season-long loan with FC Volendam, who play in the second tier of Dutch football and are coached by former Inter midfielder Wim Jonk, where he has impressed by scoring 15 goals in 24 appearances.
The 20-year-old striker previously spent two years playing for Inter's Primavera, where he netted 20 times in 56 matches under Armando Madonna.
In an interview with FcInterNews.it earlier this week, Mulattieri revealed: "I'm still following Inter, absolutely, but it's for work as well.
"I watch all their matches to study Lukaku and Lautaro's movements, and I do the same with Bayern Munich and Borussia Dortmund's games for Robert Lewandowski and Erling Haaland.
"It's very important to watch matches to study the best players.
"If I could take one quality from Lukaku and Lautaro it would be the way they protect the ball; you can never take it off Lukaku, he sets himself and lays it off.
"But you can't move Lautaro easily either, he's a bull by name and by nature."
Mulattieri spent time with Inter's first team last season and was blown away by the qualities of Antonio Conte's players.
"I was with them for the UEFA Europa League final," he recalled.
"They're all great players, really great.
"Christian Eriksen has the best technique, he's a magician with his feet."
Asked if he was still hoping of nailing down a spot in the Nerazzurri's senior side, Mulattieri admitted: "It would be a dream, it's obvious.
"But first I need to develop and I'm maturing a lot here with FC Volendam.
"I'm learning to play as a central striker, I feel my link-up play is getting better and I'm scoring more."
Mulattieri also revealed a curious anecdote which linked him to Stefan de Vrij.
"He helped me the most from the first-team players," he added.
"We're united by our passion for playing the piano: we often did duets."
Mulattieri has scored five goals in his last five games for FC Volendam, who are seventh in the Eerste Divisie with eight games left.