Player Ratings Bologna 0 – 1 Inter: Romelu Lukaku's 20th Serie A Goal Gifts Inter 9th Straight Win On The Trot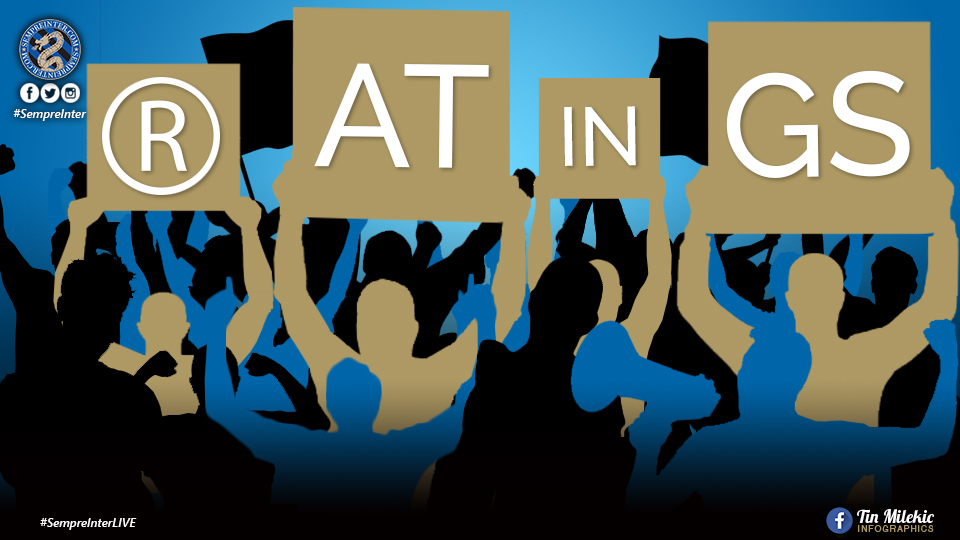 Inter are storming to a 19th Serie A title after recording their 9th win on the trot in the Serie A following a 1-0 win away against Bologna at the Stadio Renato Dall'Ara.
Antonio Conte is on his way to delivering what he promised when taking over the reigns at the club almost 2 years ago.
This after Romelu Lukaku scored his 20th Serie A goal of the season which turned out to be the only goal of the game.
Samir Handanovic – 6: Great feeling to see Samir back. Did not have to make a single save till the end of the first half. Did very well on the ball as well. Looked very confident.
Milan Skriniar – 6: Continued from where he left off. Always made sure his flank remained quiet for Bologna. One mistake but Svanberg failed to capitalize thankfully.
Andrea Ranocchia – 5.5: Came in for De Vrij who had just one session with the team. Made a couple of errors that were not costly but gave it his all. Almost perfect in the air.
Alessandro Bastoni – 6.5: What a fantastic cross at the best possible moment in a crucial game. His reading of the game is phenomenal. Too bad he will miss the next game.
Achraf Hakimi – 5.5: Hakimi had simultaneously his best defensive game with his worst game offensively. Struggled to combine with any of his teammates in attack. Solid.
Nicolo Barella – 5.5: Barella looked weary and tired for the first time this season. This probably has to do with the minutes he played for Italy. Could not string a move.
Marcelo Brozovic – 5: This was possibly his poorest performance of the season so far. The free kick towards the end summed it up. That error meant he is suspended.
Christian Eriksen – 6: Conte took him off as Inter needed more steel defensively in midfield. Arguably Eriksen was the best central midfielder with the ball in his 60 minutes.
Ashley Young – 6: Struggled against Skov Olsen but always managed to stop him. Ran a lot and was out of fuel by the 60th minute. Did well to spot Bastoni in that move.
Romelu Lukaku – 6.5: Another game, another telling contribution. Bologna were too hard on him but Romelu ensured that he nailed the only chance of the game he got.
Lautaro Martinez – 6: Ran a lot, but just could not click in attack or with the final ball. Could have still managed to score had that shot not been deflected onto the upright.
Roberto Gagliardini – 5.5: Looked to win free kicks and keep the ball from the moment he came on. Conte wanted some more physicality and Gagliardini provided that tonight.
Alexis Sanchez – 6.5: Fantastic 20 mins or so by Sanchez everything considered. Was a menace for the Bologna midfielders and defenders as he used all his experience.
Matteo Darmian – 6: His mission was to come on and shut down the flank, however, could not stop Juwhara towards the end. His positioning helped slow down Bologna.
Matias Vecino – N/A: Time wasting sub but Vecino would be happy to get that run out. Another physical midfielder is always welcome especially with Conte as manager.
Antonio Conte – 5: Not what he would have liked to see. The defence worked fine but the midfield and the attackers struggled to grind out a win. Great timing of subs.
Piero Giacomelli – 5: No major mistakes or decisions to make. Somehow managed to annoy both teams by blowing for soft fouls and managing to miss the easier calls.
Inter – 5 : Ugly performance but the three points won are worth their weight in gold as Milan and Juve both dropped points earlier in the day. Almost there?
Agree? Disagree?
Let us know in the comments below or hit us up on Twitter and Facebook.