Inter Striker Lautaro Martinez: "Huge Win Against Sassuolo, A Dream To Play For Nerazzurri"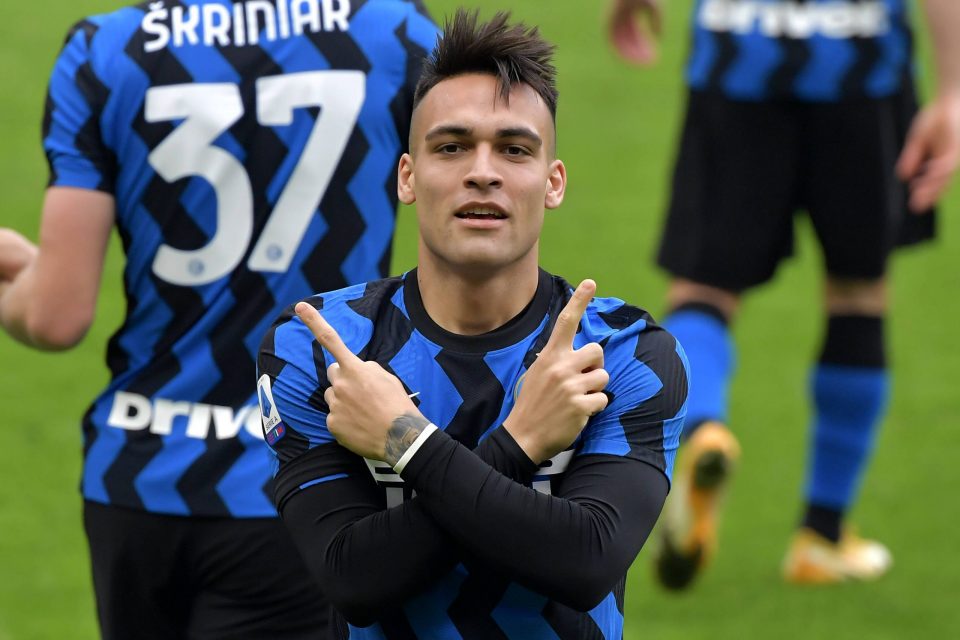 Lautaro Martinez says he is living a dream come true at Inter after the Nerazzurri beat Sassuolo.
El Toro scored the second goal in a hard-fought 2-1 win for Antonio Conte's side, who have now won 10 games on the bounce in Serie A.
Inter have an 11-point lead over AC Milan with nine games left and really do seem destined to pick up the Scudetto.
"This was a hugely important game in hand for us to move up the table and extend the gap," Lautaro told DAZN after the full-time whistle.
"We had a discussion at the halfway point of the season and now we're doing everything the coach wants."
Lautaro has now scored 15 goals for Inter in Serie A this season, meaning he has already surpassed his league tally from last year (13).
"For me it's a dream to be here, at a big club," the 23-year-old said.
"I'm always trying to improve and I'm doing things well.
"I need to continue like this; I have the confidence of my teammates and I need to repay them with my performances."
The former Racing Club striker also had many words of praise for Conte and his teammate Romelu Lukaku, who opened the scoring at San Siro.
"I've improved a lot thanks to Conte, mentally and tactically," Lautaro argued.
"I have to thank him and my teammates.
"I must also thank Lukaku, that's true, and I'd like to congratulate Sassuolo who had a lot of possession today.
"We're happy about the job we're doing."
Beppe Marotta told reporters before the game that Inter were the hare in Serie A but their rivals were still hunting them down.
Asked for his opinion on the Nerazzurri's title chances now, Lautaro added: "We need to keep thinking like we are now.
"We're top of the table now because we're Inter and we're doing everything we work for during the week.
"We're happy to be up there but we have to keep going, on Sunday we'll have another match (against Cagliari) where we'll need to run."