Gabriel Barbosa's Agent: "Zanetti & Icardi Were Jealous Of Flamengo Striker At Inter"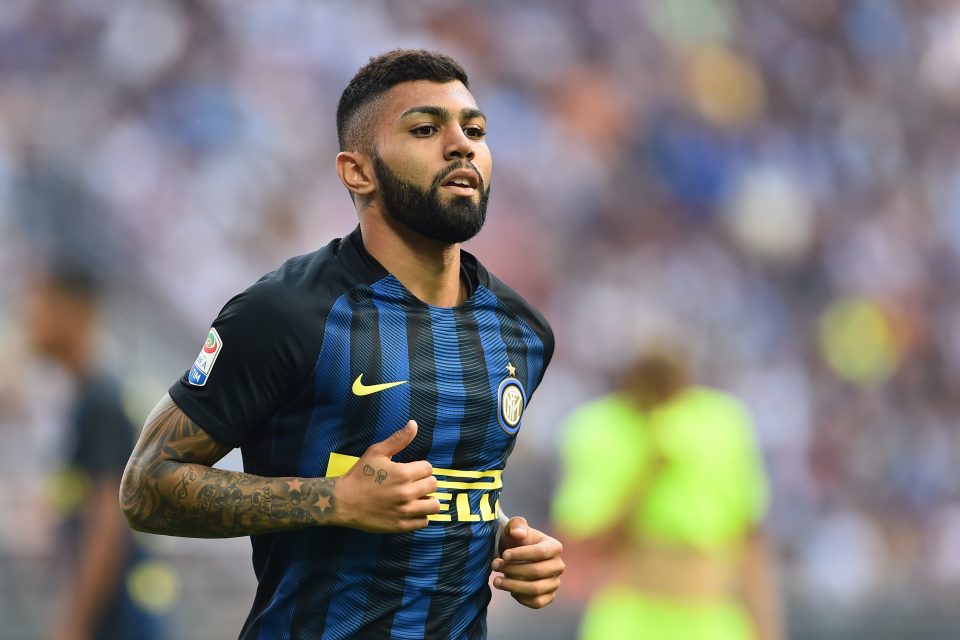 Gabriel Barbosa's failure to succeed at Inter was actually not his fault at all, the striker's agent creatively suggested today.
Inter forked out €30 million to sign the striker from Santos in 2016 and were repaid with just one goal in 10 appearances.
Barbosa has since revived his career after returning to Brazil, joining Flamengo on a permanent deal last year – but his agent Wagner Ribeiro is still disappointed about how things turned out in Serie A.
Ribeiro has in fact devised his own curious theory to explain where it all went wrong, telling UOL Esporte: "Javier Zanetti and Mauro Icardi were jealous of him.
"How was Barbosa supposed to succeed in Europe when he never got to play?
"He arrived at Inter and they threw a big welcome party in a theatre with everyone in black tie.
"There was a much bigger fanfare for Barbosa than there was when Kaka joined AC Milan, and this led to jealousy from Zanetti, a director at the club, and Icardi, who was the team's talisman.
"This is my reading of how it went."
Inter sent Barbosa on loan to Benfica in the summer of 2017, but even there he was unable to kick-start his career in Europe.
The Brazilian enjoyed a far more successful spell when he went back to Santos in 2018, before moving on to Flamengo the following year.
Barbosa, who is now 24, has scored 70 goals in 101 appearances for the reigning Brazilian champions.