Inter's Matteo Darmian: "Forever Grateful To My Family, I Enjoyed Skateboarding As A Child"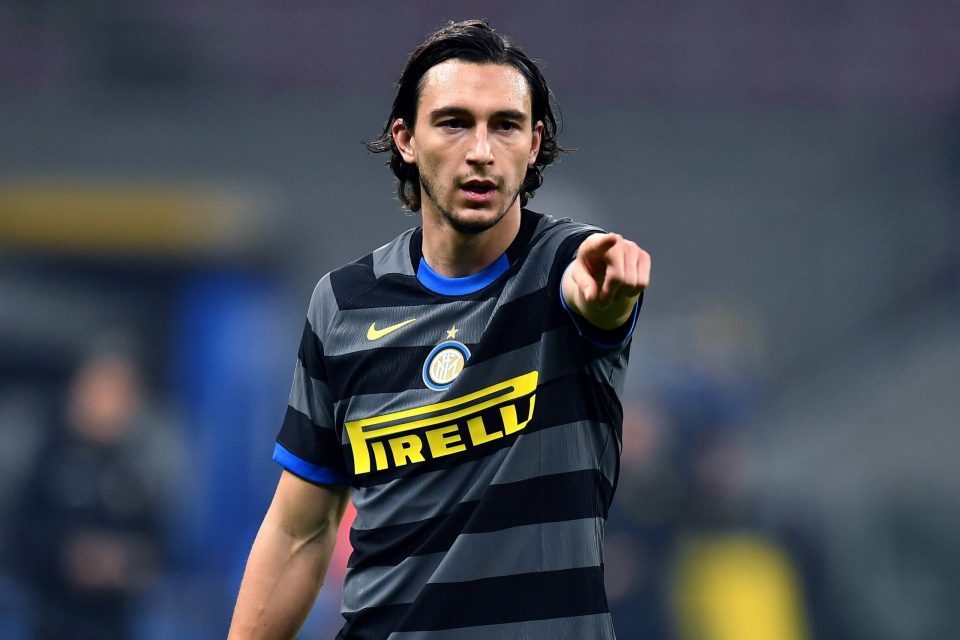 Inter defender Matteo Darmian has revealed he had an unlikely passion for skateboarding during childhood.
Darmian impressed during the Nerazzurri's 2-1 win over Sassuolo on Wednesday, filling in for the suspended Alessandro Bastoni in an unusual centre-back role.
The Italian was the latest guest on Inter TV's 'three, two, one' program which gets the Nerazzurri's players talking about some their interests off the pitch.
"I used to enjoy skateboarding," Darmian explained, having picked Gleaming the Cube starring Christian Slater as his favourite film.
"It's a passion which has faded slightly but as a child I liked it a lot."
Darmian selected Suits as his preferred TV series and was quizzed on his love for New York.
"I've been there and It's a fantastic and beautiful city, I'd go back every year if I could," he said.
In terms of music, Darmian admitted he enjoyed most Italian music and explained where he would be most commonly found enjoying songs.
"I listen to Italian music a lot and it relaxes me a fair bit," the defender added.
"I listen to a bit of everything when I'm in the car, especially on the radio with everything they play."
The 31-year-old also thanked his family for his upbringing, adding: "I have a beautiful relationship with them.
"If I've grown up with this sense of education I owe it to them, I'll certainly thank them for the rest of my life."
Darmian has made 30 appearances in all competitions for Inter this season, scoring three goals and two appearances.
He most recently scored in Inter's 3-0 win at home to Genoa in February.