Lautaro Martinez & Achraf Hakimi's Inter Friendship Blossoming On & Off Pitch, Italian Media Reveal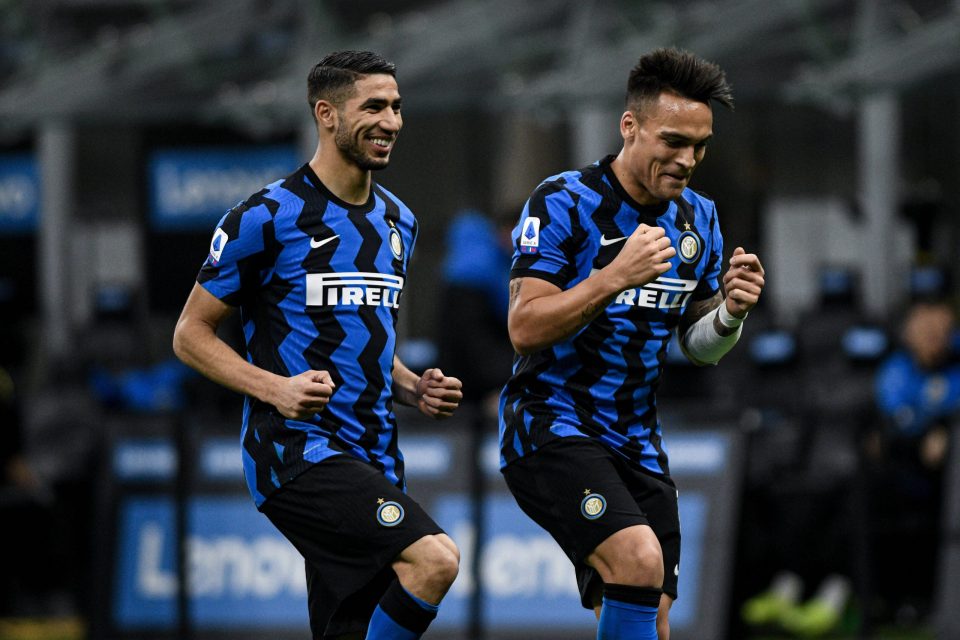 Lautaro Martinez and Achraf Hakimi are loving each other's company as Inter dance towards the Serie A title, a report in the Italian media revealed today.
The pair were pictured showing off their moves following El Toro's goal during the 2-1 win over Sassuolo on Wednesday, in a tribute to Puerta Rican singer and Latin trap star Anuel AA.
Gazzetta dello Sport's print edition said Lautaro had been hugely important for Hakimi as the Moroccan settled into life in Italy, following his €40 million move from Real Madrid last summer.
The pair are both fully immersed in the Inter world now and their friendship is continuing to blossom on and off the pitch.
Lautaro and Hakimi are said to be close with Romelu Lukaku outside the pitch, while Alexis Sanchez and Arturo Vidal also spend a lot of time with them.
Inter's players are united by the Spanish language and their families are said to be very close to each other as well.