Lautaro Martinez Could Finalise Inter Deal Himself After Ditching Agents, Italian Media Suggest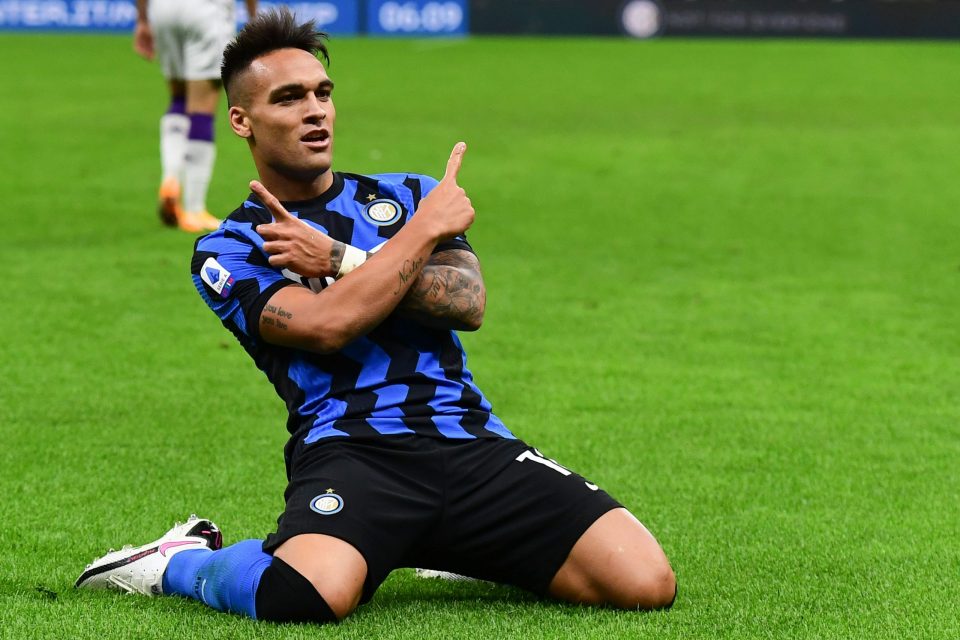 Lautaro Martinez's contract talks with Inter are temporarily on hold after the forward parted company with his agents, according to a report in the Italian media today.
Corriere dello Sport's print edition said El Toro still did not have a new agent after separating from Beto Yaque and Rolando Zarate last week.
If Lautaro is happy to sign on at the conditions Inter offered last month, with an annual salary of €5 million plus add-ons, the report suggested he could finalise the contract extension himself.
Otherwise, the practicalities could be delayed a little as the striker searches for a replacement to Yaque and Zarate.
The Rome-based paper said Lautaro's father could take over his affairs in future, along with Achraf Hakimi's agent Alejandro Camano.
Lautaro is enjoying a magic moment at Inter after scoring his 15th league goal of the season during Wednesday's 2-1 win over Sassuolo.
The 23-year-old has also scored once in the UEFA Champions League and once in the Coppa Italia.