Italian Journalist Sandro Piccinini: "Let's Stop Saying Inter Play Bad Football, What Does It Even Mean?"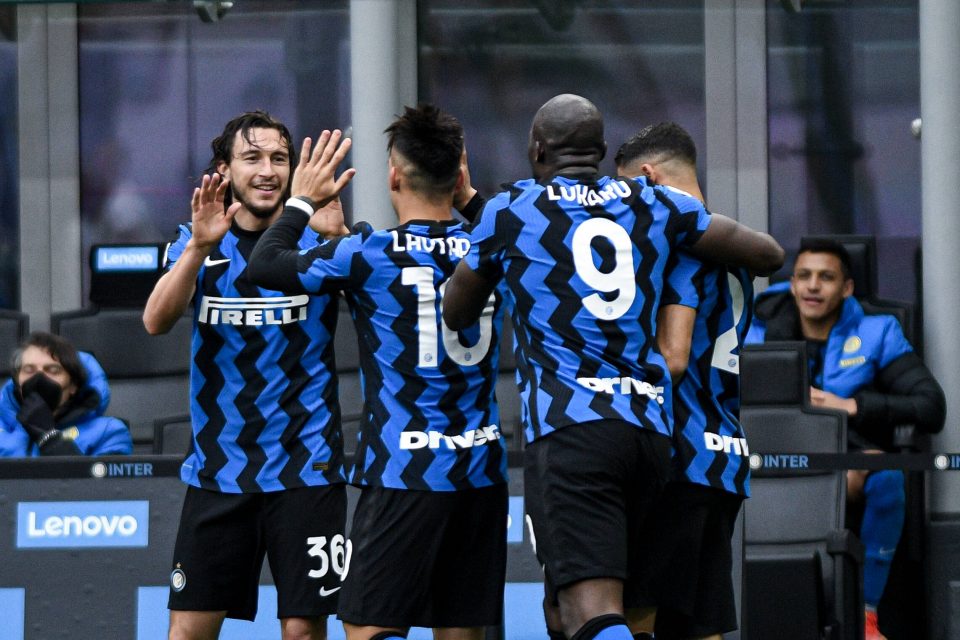 Inter's critics need to stop suggesting they play 'bad' football under Antonio Conte, a leading Italian journalist has argued.
The Nerazzurri maintained their 11-point lead at the top of Serie A yesterday with a hard-fought 1-0 win at home to Cagliari – but some are still not prepared to give them proper credit.
Conte is facing bizarre accusations in some sections of the media that Inter aren't a convincing team, despite a run of 11 straight league wins.
Speaking to Sky Sport Italia on Sky Calcio Show last night, Sandro Piccinini said: "Let's get this straight, Inter don't play 'bad' football.
"If you're top of the league it means you have to be playing well, and Inter defend brilliantly.
"What does 'playing badly' even mean?
"Inter are a balanced team, which is the most important thing in football, and they have the best strike partnership in the league.
"They know how to control games as well.
"Inter don't just defend though, in some games they've shown that they can attack their opponents high up the pitch too.
"I can't accept this idea that Inter play badly."
Piccinini then went on to analyse the job Conte had done on Inter's squad this season, with a particular focus on how things changed following their surprise group stage elimination from the UEFA Champions League.
"Conte learned lessons from Inter going out of Europe," he added.
"If you can get the maximum out of your squad then that's something which deserves praise, because not every coach can do that.
"Inter have done the maximum possible this season, whereas Juventus haven't.
"Some of Inter's players have been underrated whereas some Juventus players were overrated.
"This is a quality team and Conte has done a good job of getting the most out of them.
"Inter have also worked very well as a club for the last two years."
Inter have become the first team in Serie A history to begin the second half of a league campaign with 11 straight victories.
They will look to take another step towards the title when Conte's side visit Napoli on Sunday night.