Ex-Inter Forward Nicola Ventola: "Fiorentina's Dusan Vlahovic Could Replace Lautaro Martinez At Inter If Needed"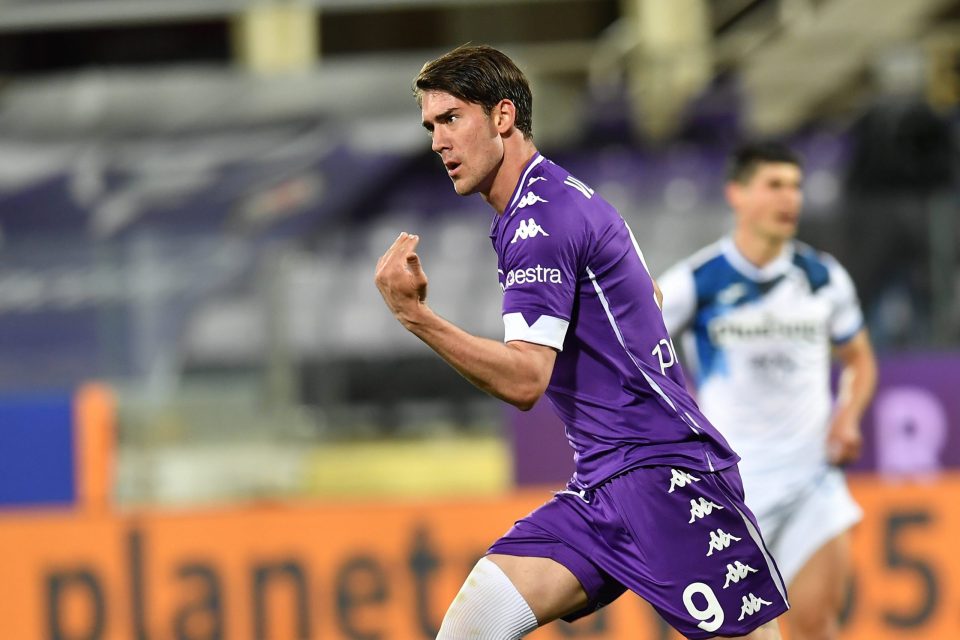 Inter should look no further than Dusan Vlahovic at Fiorentina if they decided to sell Lautaro Martinez, according to former Nerazzurri striker Nicola Ventola.
Vlahovic has enjoyed a fantastic season playing for the Viola, scoring 15 goals in 29 league appearances under Beppe Iachini and Cesare Prandelli.
Lautaro forms one of Europe's best strike partnerships at present with Romelu Lukaku but there is always speculation surrounding his future at Inter.
Speaking last night on Christian Vieri's Twitch channel, Bobo TV, Ventola said: "I have a lot of admiration for Vlahovic.
"I think he'd start for Juventus, Roma and others.
"I'll say another thing too: if Lautaro were to leave Inter, I think he'd be ideal top play alongside Lukaku in Antonio Conte's 3-5-2 system."
Lukaku and Lautaro have helped Inter build an 11-point lead at the top of Serie A with just eight games left, making them odds-on favourite to win the Scudetto for the first time since 2010.
Ventola was full of praise for the job Conte had done at San Siro, despite heavy criticism from his fellow Twitch guest Antonio Cassano.
"I'm a huge fan of Conte's and I liked how he approached the match against Cagliari," Ventola added.
"I like how maniacal he is with his work and I hope he stays at Inter.
"Conte is achieving results in his second season, it wasn't easy after Juventus' dominance in recent years.
"Not everyone would have managed to do what he's doing."
Inter will go seeking a 12th straight league win on Sunday when they visit Napoli.