Inter's Lautaro Martinez To Sign New Three-Year Deal Himself After Ditching Agents, Italian Media Report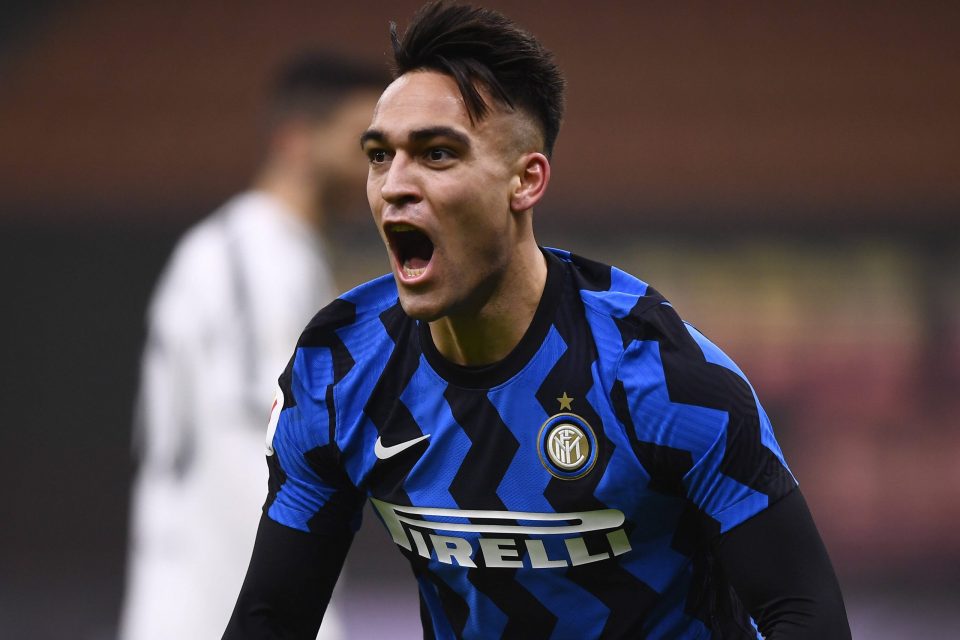 Lautaro Martinez is ready to sign a new three-year deal at Inter despite parting company with his agents, a report in the Italian media confirmed today.
Tuttosport's print edition said the striker was prepared to complete a contract extension himself after ditching Beto Yaque and Rolando Zarate last month.
Inter will remove Lautaro's €111 million release clause in the new deal while increasing El Toro's wages to €4.5 million annually plus bonuses.
Lautaro could recruit Achraf Hakimi's agent Alejandro Camano to replace Yaque and Zarate, the Turin-based paper explained, or alternatively he could hire Marcelo Simonian.
Marcelo Brozovic could follow in the 23-year-old's footsteps by signing a new deal himself, the report continued, after the Croatian also ditched his agent recently.
Brozovic wants to extend his contract at Inter for another three years, with his current deal expiring in the summer of 2022.
Elsewhere, Inter are preparing to tie Alessandro Bastoni down to a new four-year deal while doubling the defender's annual salary (from €1.5 million to €3 million).
Nicolo Barella should also sign a renewal, with his wages going from €2.5 million annually to €4 million, along with Stefan de Vrij, who has already agreed a new four-year deal worth €5 million per season.
Samir Handanovic wants to sign an extension with Inter through to the end of the 2022-23 season.