Inter's Arturo Vidal Fighting For Future With Nerazzurri During Serie A Run-In, Italian Media Report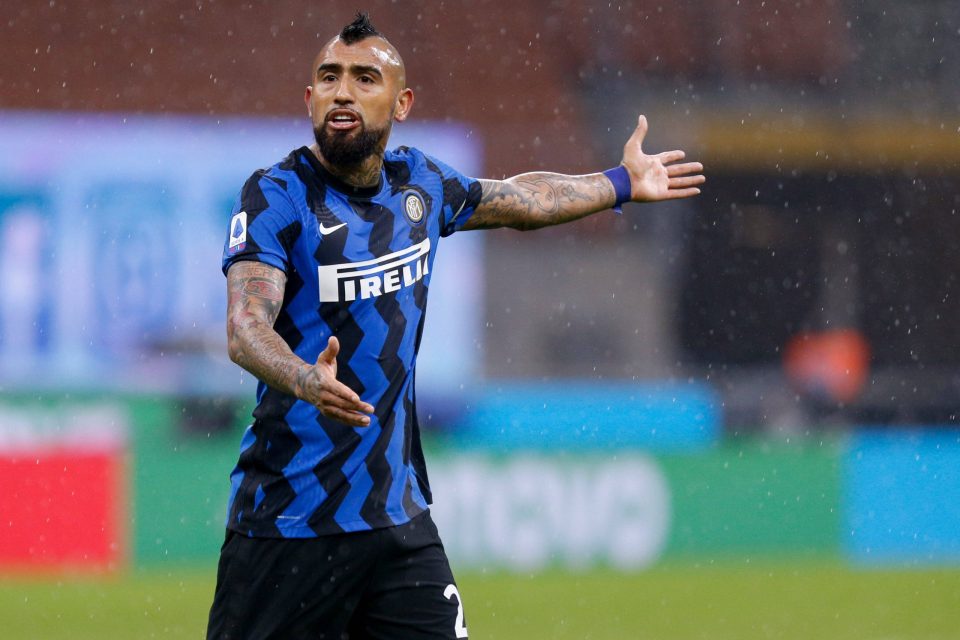 Arturo Vidal is anything but certain to stay at Inter for next season, according to a report in the Italian media today.
The Chilean is almost ready to return to action for the Nerazzurri after undergoing knee surgery a month ago, although he is expected to miss Sunday's big match at Napoli.
Gazzetta dello Sport's online edition said Vidal would be fighting for his Inter future during their Serie A run-in, after a disappointing first season following his move from Barcelona.
Inter would be more than willing to offload Vidal, whose annual salary is due to increase from €5 million to €6.5 million next season, if the midfielder does not show signs of life in their final eight games.
Vidal's agent Fernando Felicevich made it clear last month that the 33-year-old had no intention of leaving Inter and wanted to make a success of arguably his last opportunity at a top European club.
However, Vidal's future at Inter will depend on the decisions made by owners Suning, who could be keen to free up space on their wage bill if possible.
Marseille, Galatasaray and Flamengo have all made enquiries for Vidal, who has scored two goals and provided two assists under Antonio Conte this season.