Inter Marketing Chief Luca Danovaro: "Nerazzurri's Serie A Success Helping New Crest Campaign"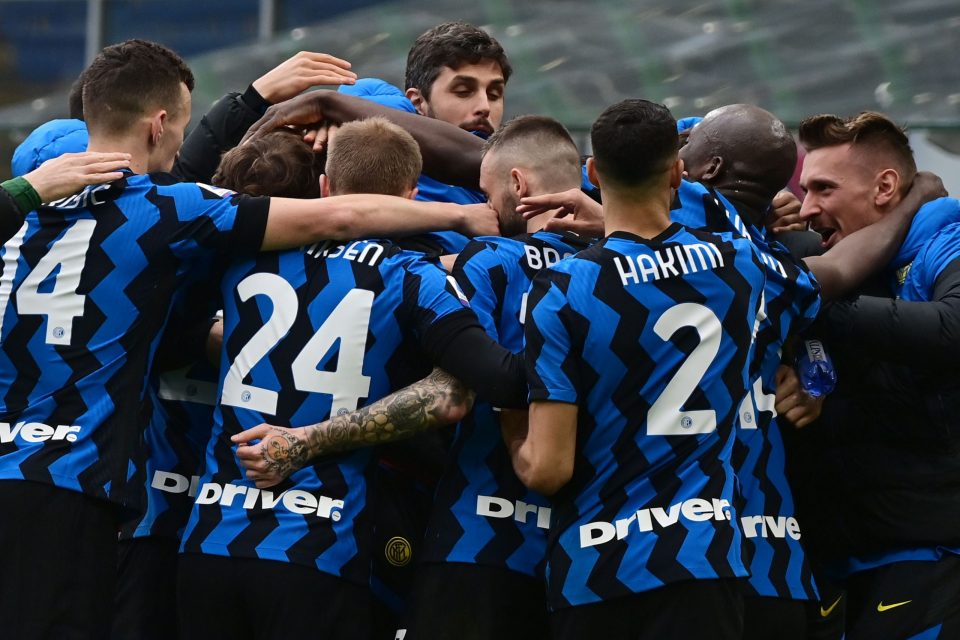 Inter's blistering form in Serie A is boosting the club off the pitch as well as on it, according to the Nerazzurri's chief marketing officer Luca Danovaro.
Antonio Conte's side are 11 points clear at the top of the table with just eight games left, following a remarkable run of 11 straight league wins since the end of January.
The Nerazzurri's red-hot form has coincided with the launch of the club's new crest, which focuses on the letters 'I' and 'M' and is designed to enhance Inter's global brand.
"We're a football team, so what happens on the pitch is extremely important to us," Danovaro explained in an interview for the Man of the Match with Alex Donno podcast.
"If we win, play well and create lots of emotion, people around the world will start looking at us and buying our products.
"For the marketing team, the success of our team and players is very important.
"It's also important for us to have international players, because it's helping us to spread our voice in different continents and countries.
"Arturo Vidal and Alexis Sanchez are iconic people in Chile, for instance."
Inter's new logo is only the club's latest innovation as they continue to revamp their brand identity.
Danovaro assured supporters they had remained faithful to the Nerazzurri's historic values, while also setting themselves up for greater commercial success in the future.
"We need to evolve with our fans, this is our recipe to become a global brand," he added.
"We thought we needed to have a new look as a club and to listen and talk to a new generation.
"The new crest, brand identity and colours represent us now but most importantly they will represent us in the future.
"The new logo is very minimal and simple.
"We've respected tradition because 90% of the former logo is still represented now, we're keen to maintain our identity.
"The two letters 'I' and 'M' represent our essence, and we want to represent our new identity with the I M campaign.
"We thought Inter could tell the world who they were, who they are and who they're going to be."
Inter also unveiled their new fourth kit last week, the first kit to be launched with the club's new crest.
Danovaro revealed the Nerazzurri had planned for the kit's release to coincide with Milan Design Week, only for the event to be postponed until September due to the COVID-19 pandemic.
"We wanted to mix three elements when we unveiled our fourth kit with the new logo," he explained.
"One is respect for our history and identity as a football club, because Inter won lots in the past and want to win more in the future.
"Another is to celebrate modernity; the new kit is yellow and very bright and fresh, which are elements that new generations are used to seeing on digital devices.
"Another is to approach what's next for us: we're trying to open ourselves up to the world of digital, fashion and entertainment.
"We're from Milan, so our legacy with design and lifestyle is extremely important with what we're doing.
"We thought we'd unveil our logo on a new kit that surprised the world and surprise people who are into design.
"We are trying to attract the curiosity of people that are not just Inter fans."