VIP Inter Fans Plead With Vice-President Javier Zanetti To Stop Nerazzurri Joining Super League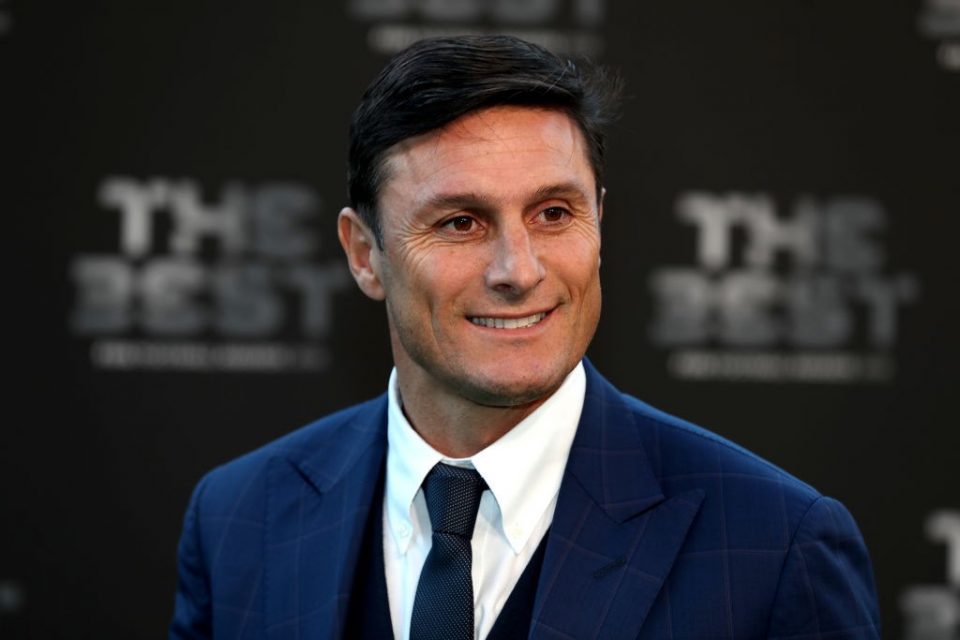 Inter vice-president Javier Zanetti has received a letter from several VIP Nerazzurri fans urging him to stop the club joining a new European Super League.
Inter were one of 12 leading European clubs to announce their participation in the new Super League last night, which will begin 'as soon as practicable'.
UEFA president Aleksandar Ceferin has slammed the plans as 'disgraceful' and 'a nonsense of a project', threatening to ban the clubs' players from this summer's European Championships.
"Dear captain, we really didn't feel the need for a league where only rich clubs are involved," the letter to Zanetti read, as revealed by FcInterNews.it.
"In the name of the sporting loyalty which you embodied for many years around the world, we are asking you to do what you can to dissuade Inter from what would be a serious mistake.
"Football is for everyone, it's about when a small underdog beats a bigger and more powerful team, that's the spirit of the game.
"If the rich are only prepared to frequent each other, it's normally because they're afraid of losing something."
Inter are joined by Serie A rivals AC Milan and Juventus as founding members of the new Super League, along with six Premier League clubs (Manchester City, Manchester United, Liverpool, Chelsea, Arsenal and Tottenham) and three La Liga teams (Barcelona, Real Madrid and Atletico Madrid).
The Super League fixtures are due to be played in midweek, leaving clubs to take part in their domestic competitions at weekends.