Ex-Inter CEO Ernesto Paolillo: "Mourinho Picked Eto'o To Mark Messi Against Barcelona Due To Personal Grudge"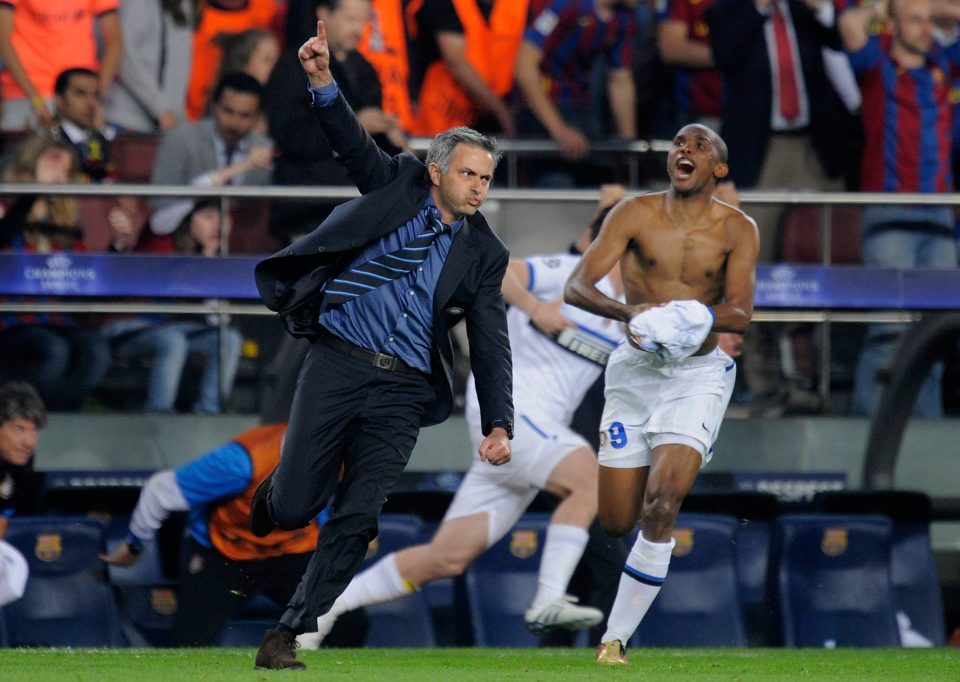 Inter's epic victory over Barcelona in the 2010 Champions League semifinals was secured by a motivational masterstroke from Jose Mourinho, a former club director revealed on Thursday.
The Nerazzurri headed to the Camp Nou back in 2010 with a 3-1 lead to defend from the first leg at San Siro and were forced to fight for their lives after being reduced to 10 men.
Mourinho's side eventually made it over the line after suffering a 1-0 defeat on the night, with many praising Samuel Eto'o for his exceptional man-marking job on Lionel Messi.
"I'll always remember the lesson Mourinho gave me while we were travelling to Barcelona for the second leg," Paolillo, who worked as Inter's chief executive at the time, recalled in an interview with nicoloschira.com.
"I came from the world of finance and I was trying to learn as much about football as possible, so when we were talking the day before the game he asked me: 'Who do you think I'll pick to mark Messi tomorrow?'
"I answered by saying Javier Zanetti, followed by a series of other suggestions which Mourinho dismantled one by one, explaining to me why he needed those players in other areas of the pitch.
"At a certain point, having tried almost every name, I asked for the answer to his riddle and he said: 'Remember the reason Eto'o came to join us last summer.
"'Eto'o was furious with Messi because Messi earned more than him at Barcelona.
"'So that's why Eto'o will mark him, because nobody could have as much motivation as Eto'o would have to mark Messi.'
"Mourinho was true to his word and it turned out to be one of the keys to that success, asking Eto'o for an enormous sacrifice on the wing."
Inter went on to face Bayern Munich in the final at the Santiago Bernabeu and completed the third leg of their historic treble, condemning the Bundesliga giants to a 2-0 defeat.
Mourinho left to join Real Madrid almost immediately after the final whistle while Inter were still celebrating the greatest night in the club's history.