Ex-Inter Goalkeeper Gianluca Pagliuca: "If Musso & Meret Are Nerazzurri's Options Then I'd Rather Keep Handanovic"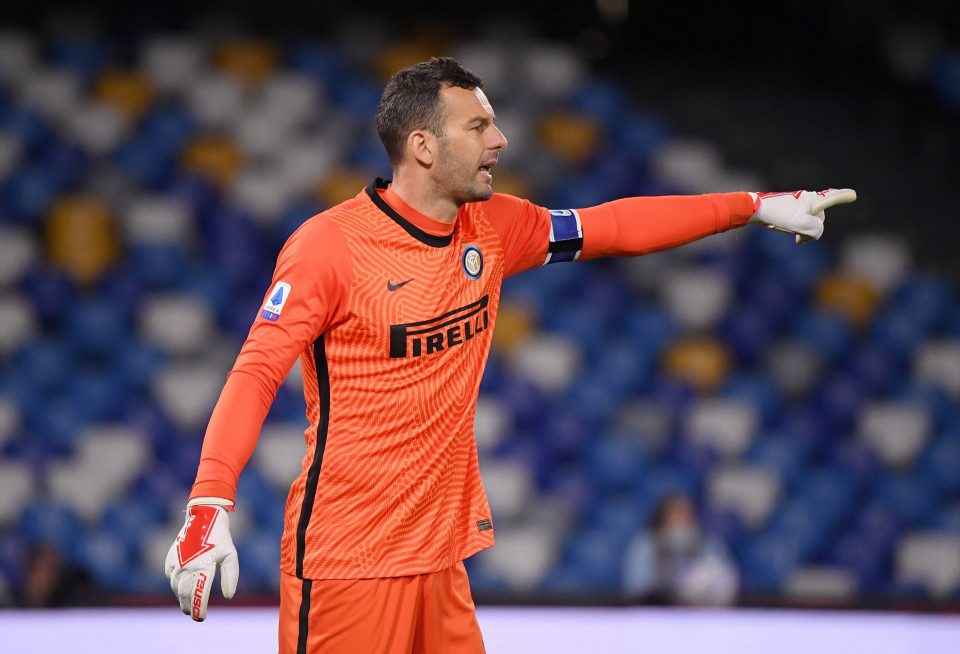 Inter should think very carefully before trying to move on from Samir Handanovic, their former goalkeeper Gianluca Pagliuca has warned.
Handanovic is back under scrutiny after making blunders in consecutive matches against Napoli and Spezia this week, both of which arguably cost Inter victory.
The Nerazzurri are being linked with a host of names as potential replacements, but Pagliuca doesn't seem to think any of them would hold a candle to Inter's current number one.
"Handanovic is still one of the best goalkeepers about, I'd honestly wait before finding a successor," he told Telelombardia (via FcInterNews.it) on Friday.
"Inter are certainly thinking about a replacement for the future, but I'm hearing about Udinese's Juan Musso and Napoli's Alex Meret…
"If I have to sign one of these keepers, I'd rather keep Handanovic for another three or four years.
"He's been sensational for most of the second half of the season, before making two mistakes in the last two games.
"I like Pierluigi Gollini at Atalanta, but there's one great goalkeeper I'd sign immediately and that's Jan Oblak at Atletico Madrid, although he'd cost a lot."
Antonio Conte is accused by some of playing an overly cautious style of football at Inter, but Pagliuca was eager to dismiss his critics as the Nerazzurri charge towards the Serie A title.
The former Inter keeper did offer a theory for why Conte's side did not perform to their best ability at Spezia in midweek, though.
Asked if AC Milan's defeat against Sassuolo had affected Inter before kick-off, Pagliuca admitted: "I think so, yes.
"I didn't see an Inter side with the same hunger as I'd seen in previous matches.
"It's not about getting nervous, it's just that AC Milan's defeat took away a bit of concentration.
"Conte is simply making the most of the players he has, so well done to him for that.
"Inter are a pragmatic and efficient team but they also play good football."
Pagliuca was also asked for his views on where Inter needed to strengthen ahead of next season and focused on their attacking options.
"Inter need a back-up for Romelu Lukaku," he added.
"The player that comes to mind is someone like Andrea Petagna at Napoli, but someone better than him.
"Edin Dzeko would be perfect from Roma, but he's getting on a bit now (35 years old)."