Inter President Steven Zhang Will Return To Italy This Week To Finalise Investment, Italian Media Report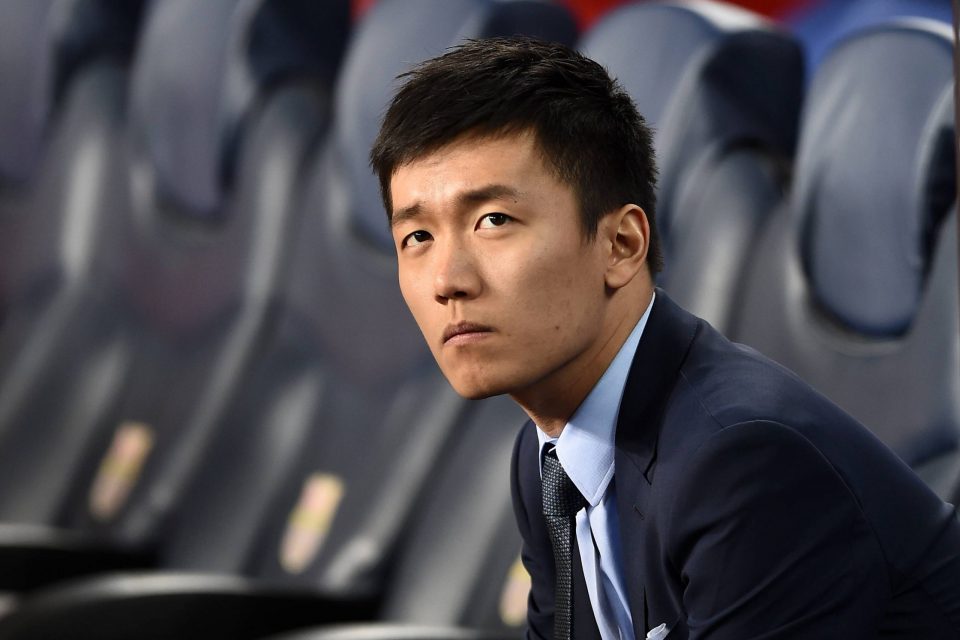 Inter President Steven Zhang is expected to be in Milan by the end of the week as he looks to finalise investment in the club.
According to La Gazzetta dello Sport, the 29-year-old is currently in China but has been determined to return to Italy to celebrate any Scudetto success in person, whilst Suning look to cover outstanding debts with investment or a loan.
Zhang could arrive in Milan by Thursday or Friday and be able to return to the Stadio Giuseppe Meazza for Inter's Serie A match against Sampdoria on 9 May, as Antonio Conte's side close in on the Scudetto.
He is also expected to be able to avoid a mandatory 10-day quarantine period upon arrival provided he returns a negative COVID-19 test, with his trip to Italy deemed a business venture rather than a personal visit.
A lengthy agenda will see Zhang look to secure Inter's future by continuing negotiations with interested parties to secure a €250 million loan, with US firms Bain Capital LP and Oaktree Capital Management both vying to come on board.
Meanwhile, Zhang will also be required to resolve other financial issues at the club, including deferred wages to players. Outstanding fees for February must be paid by the end of this month, whilst outstanding wages from November, December and March will be paid in May.
The knock-on effect will see salaries for April and May deferred until June, whilst June's payments will only be made in September.