Juventus Forward Paulo Dybala: "Inter Will Win Serie A, Nerazzurri Wanted Me At Palermo"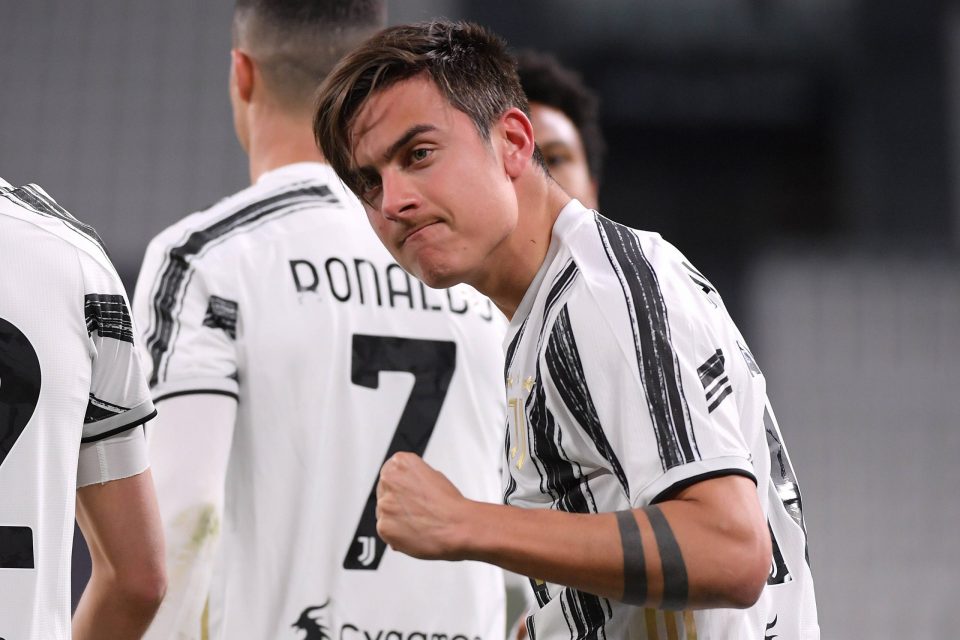 Paulo Dybala has crowned Inter as Serie A champions and confirmed the Nerazzurri once tried to sign him from Palermo.
Juventus look set to have their nine-year period of dominance in Italy ended by their arch rivals, with Inter 10 points clear at the top of second-placed AC Milan ahead of the final six rounds.
Dybala admitted the Bianconeri were no longer in contention to retain the scudetto and had little doubt about who would succeed them at the top.
"We won the Supercoppa Italiana against Napoli and we'll play the Coppa Italia final against Atalanta, but the scudetto will end up at Inter," the 27-year-old told Spanish streamer and eSports commentator Ibai Llanos on a Twitch stream last night.
"It's been a different season: we've changed a lot and we're hoping to learn from our mistakes and do better next year."
Dybala could reportedly become a transfer target for Inter next summer if La Joya were to see out the remainder of his contract at Juventus, which expires in 2022.
Inter's CEO Beppe Marotta is known to have a strong personal relationship with Dybala, having been instrumental in signing him at Juventus from Palermo from 2015.
Asked about the prospect of him playing for Inter, Dybala added: "When I was at Palermo there was talk of a strong interest from Inter, but the president Maurizio Zamparini didn't want to sell me.
"I didn't have other offers from Spain or England."