Ex-Torino Boss Giampiero Ventura: "Inter's Matteo Darmian Deserves Serie A Glory, Danilo D'Ambrosio Proving Doubters Wrong"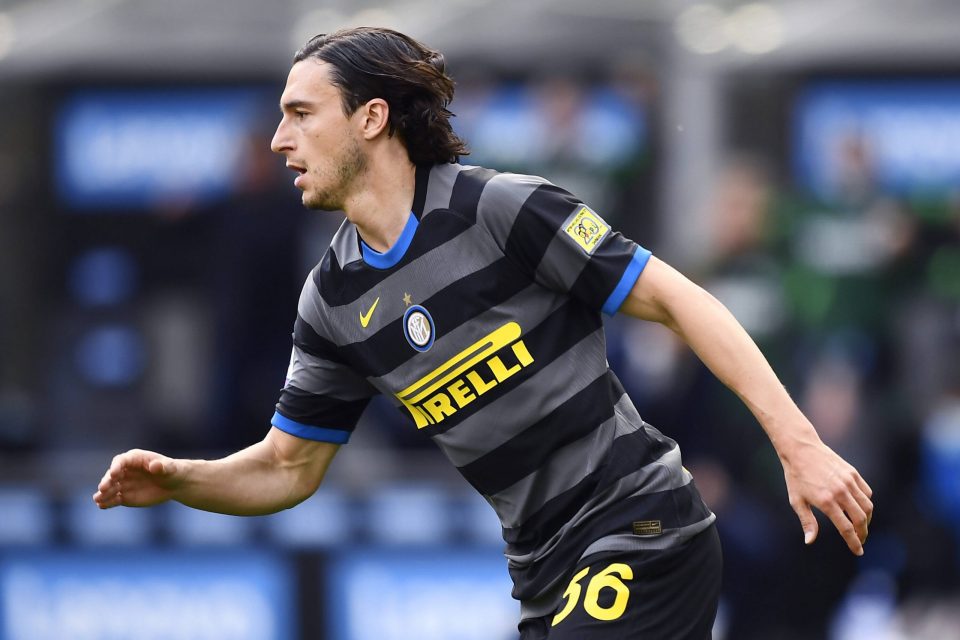 Matteo Darmian deserves every bit of adulation he is receiving from Inter supporters now, according to his former coach Giampiero Ventura.
Darmian has popped up with two hugely important goals in Inter's last two home games, coming off the bench to secure 1-0 wins over Cagliari and Hellas Verona.
He arrived to a muted reception last summer but has since won over everyone with his hard work and consistency, and that is no surprise to the man who spent four years coaching him at Torino.
"I really am happy for Darmian, he deserves what he's getting," former Italy boss Ventura told FcInter1908.it on Tuesday.
"We tried to improve him when he arrived at Torino (in 2011) but the key ingredient was his dedication and his desire to keep getting better.
"It's true he played at Manchester United but the scudetto is always the scudetto; this is the reward he deserves for the seriousness and professionalism he's always had.
"When Darmian joined Inter he was 'one of the squad', but now he's got an important role in the team and the spotlight is on him more.
"If he's taken ownership, at least in part, of Inter's wing then it means he's earned it with his work during the week, because Antonio Conte never gifts anything to anyone.
"I hope this is only the first step for him, he's a player to whom I'm very attached."
Darmian's professionalism and humility mark him out as one of Antonio Conte's ideal players, someone who is prepared to keep his head down and provide a contribution when called upon.
"It's a fortune for a coach to have players that always deliver when they play, train hard even when they're not in the side and stay positive in the dressing room," Ventura argued.
"Darmian is the kind of player that every coach would want, the fact he's won two games for Inter with his goals are the icing on the cake for the season he's had."
Ventura also offered his congratulations to another Inter defender who spent three years working with him at Torino, Danilo D'Ambrosio.
"When I joined Torino I found a player who was having problems with the fans and with himself," he recalled.
"We spoke and worked a lot with him, but when he went to Inter lots of people thought he wouldn't last long there.
"D'Ambrosio gave the right response, with the same kind of motivation as Darmian.
"He has remained at Inter for many years because he's a hard worker, serious, great conduct and the desire to achieve things.
"D'Ambrosio is another of those players who doesn't get spoken about much but he is just as important as all the rest."
Asked if Darmian or D'Ambrosio could be useful to Italy at this summer's European Championships, Ventura said: "If I were Roberto Mancini, I'd leave the door open for a call-up.
"Darmian's mental and physical condition at the moment makes me think 'never say never.'"
Ventura also encouraged Inter to sign Napoli defender Nikola Maksimovic, a player he coached for three seasons in Turin.