Inter's Matteo Darmian: "Conte Tactically Superior To Mourinho & Van Gaal, Champions League Exit Motivated Us"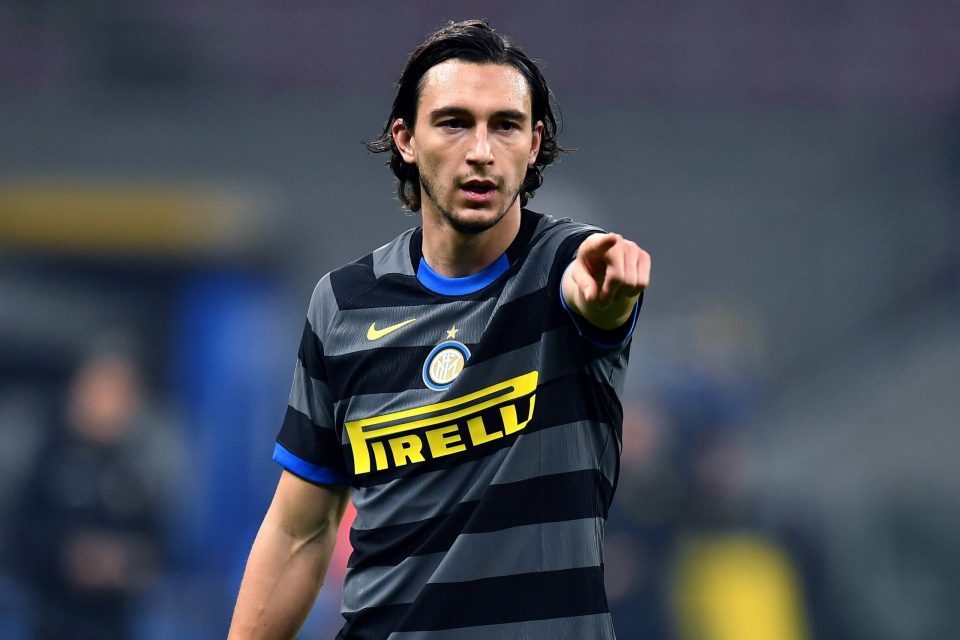 Matteo Darmian has praised Antonio Conte's tactical genius and picked out a crucial turning point in Inter's season.
Darmian has become a hero for the Nerazzurri in recent weeks by scoring two crucial winning goals as a substitute against Cagliari and Hellas Verona.
Inter are now on course to become Serie A champions for the first time since 2010 and could make it official as early as Sunday, if they win at Crotone and Atalanta don't beat Sassuolo.
Asked by Gazzetta dello Sport where Conte was superior to his former coaches Jose Mourinho and Louis van Gaal, Darmian said: "Conte has great ideas, tactically he's a step ahead."
Inter went clear at the top of Serie A after defeating AC Milan during the Derby della Madonnina in February and Darmian revealed what Conte said after that match.
"He was clear and simple: he told us 'now they're behind us and we have a psychological advantage, it depends all on you so let's not make the mistake of watching what the others do.'"
The 31-year-old also picked out a pivotal moment in the Nerazzurri's season, which came in December after their disappointment in Europe.
"The Sassuolo game in November was a big moment," Darmian admitted.
"That was an important match because we'd been dropping too many points in the league; winning on that day was decisive for our morale.
"If I think more generally, the Champions League elimination could have been a hammer blow but instead it motivated us."
Darmian also addressed how difficult it had been to stay focused on the pitch when Inter were being submerged with rumours about their delicate off-field situation.
"We're professionals and we did what it was right to do, focusing on our job," he added.
"That helped us become an even more compact group."