Crotone Boss Serse Cosmi: "Inter Game Seems Impossible To Win, Conte Leading His Players Brilliantly"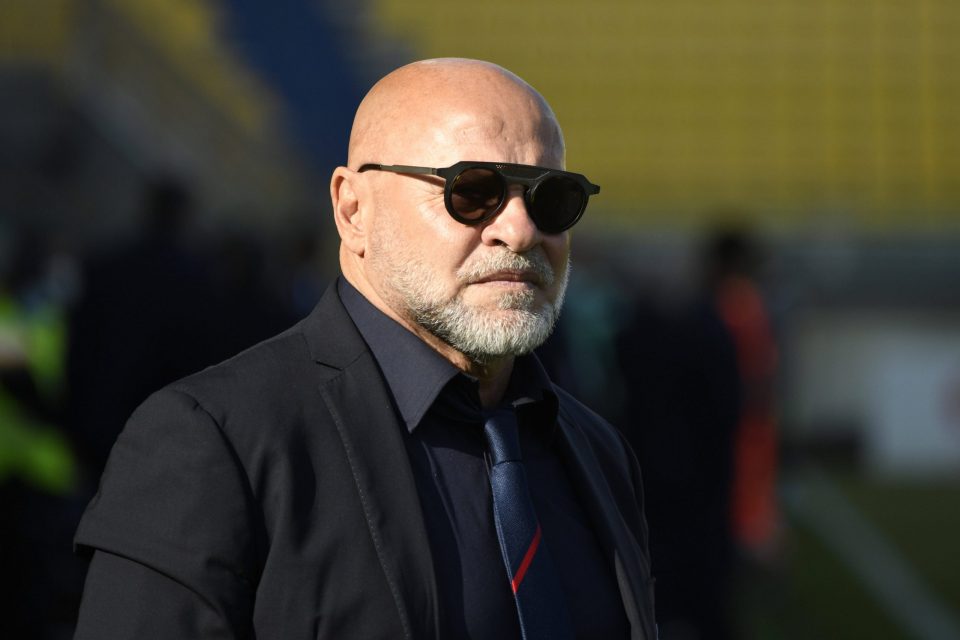 Crotone coach Serse Cosmi has urged his players to dream the impossible when they host Inter tonight.
The Nerazzurri are only four points away from securing their first Serie A title since 2010, but it could become official tomorrow if they win and Atalanta fail to beat Sassuolo.
Crotone would have their relegation confirmed if they lost to Antonio Conte's side and Cosmi is prepared to admit they do not stand much of a chance on paper.
"Our win at Parma last weekend has helped us prepare this match, an impossible match, with greater serenity," Cosmi told reporters in his pre-match press conference yesterday.
"I've beaten Inter 4-1 before (with Perugia in 2002) when they were top of the league, but this is a different situation.
"These are the easiest games to prepare for a coach: if a player isn't motivated to face a brilliant team which is very well coached then everything would collapse.
"I see lots of teams make changes to their set-up to play Inter, but I also see that Inter have made a habit of winning matches.
"Inter adopted a very intelligent approach against Hellas Verona and Sassuolo, I don't know what new ideas I could try."
Conte has transformed Inter's fortunes since being appointed as head coach in 2019, with the Nerazzurri now displaying no obvious weakness in any area of the pitch.
Inter pulled clear of their Serie A title rivals with a run of 11 straight wins from the end of January, and Cosmi is eager to give his managerial counterpart tonight as much credit as possible.
"Inter really are well coached," Cosmi argued.
"The players have a strong bond and they recognise Conte as a leader, so they follow him.
"Inter are strong because they can choose how to win games, they don't just have one game plan.
"They make the most of their players' skill sets and this isn't a limitation, far from it.
"We'll be up against a team that shows us respect."
Cosmi had particular praise for one area of Inter's team, explaining: "They have three players up front like Romelu Lukaku, Lautaro Martinez and Alexis Sanchez, and then midfielders like Nicolo Barella, Marcelo Brozovic and Christian Eriksen.
"But they have a trio of defenders which has become the real strength of the team, plus a goalkeeper that we know well.
"Their substitutes bench is also just as strong."