Inter Vice-President Javier Zanetti: "Antonio Conte Doing Extraordinary Job, One Last Push For Serie A Title"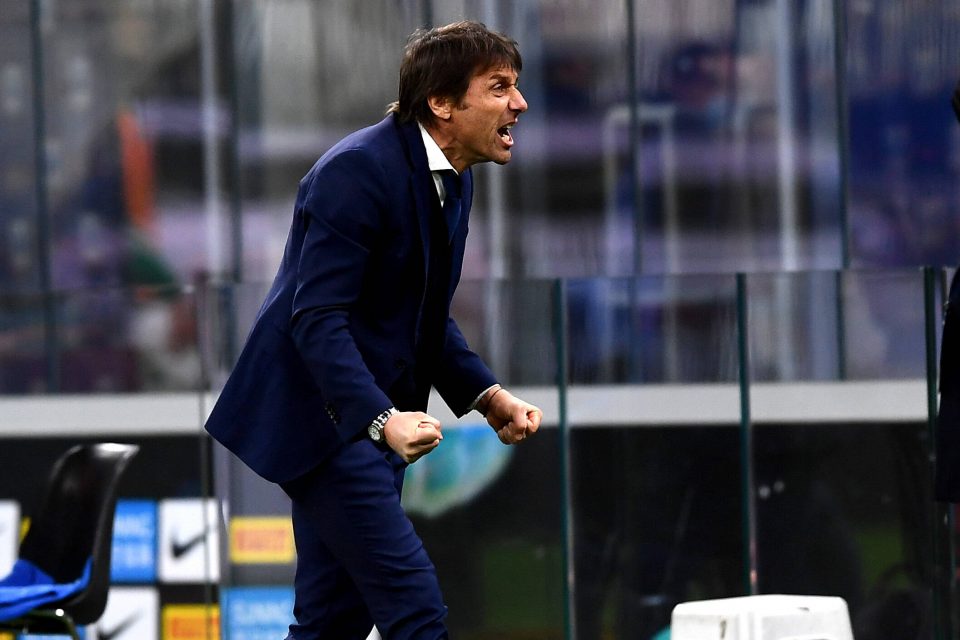 Inter vice-president Javier Zanetti is full of admiration for the job Antonio Conte has done, as the Nerazzurri close in on the Serie A title.
Inter could be confirmed as champions tomorrow if they beat Crotone and Atalanta fail to pick up three points away at Sassuolo.
Zanetti was part of the last Inter team to win the Scudetto back in 2010 and is well aware of just how difficult it is to triumph in Italy's top flight.
Speaking to Spanish journalist Alexis María Martín-Tamayo Blázquez (better known as Mister Chip) on Twitch, Pupi said: "Conte is doing an extraordinary job along with his staff and the players.
"We came very close to winning a trophy last season and, having continued with his working culture, the players have improved a lot.
"It's been a very difficult year for everyone with the COVID-19 pandemic, everyone has made a big effort.
"Personally I'm always at training to stay close to the team, I respect everyone and I talk to Conte and the players when I get the chance.
"Now we need one more push (to secure the scudetto), but I'm mostly happy for the work we've been doing these last two years."
Inter are about to end nine-years of dominance from arch rivals Juventus, something which makes this season all the more special from Conte's side.
"That's why it wasn't easy this year," Zanetti argued.
"Serie A is a difficult and balanced league because there are a lot of teams who have made improvements, but we've had consistency."
Inter's dressing room unity has proved crucial to their success in Serie A and Zanetti was asked if there were any comparisons with the group he captained during the treble campaign in 2010.
"It's different because there was more experience in that dressing room, whereas this one has lots of young players who've made huge strides thanks to the coach's work," Zanetti added.
"They've improved their mentality, winning is always difficult.
"There's not long to go now, just one more push: they deserve it (the Serie A title)."
Zanetti also shared his memories of working under Jose Mourinho and playing alongside Ronaldo, two of his most famous colleagues during a 19-year playing career at Inter.
"Jose had great empathy, he's a coach with great powers of persuasion," the Argentine recalled.
"He made big improvements to Inter: I remember that when we went out of the UEFA Champions League against Manchester United, on a sad night, he told Massimo Moratti that we'd win the competition next season by signing five players.
"Mourinho has a big personality and is very intelligent.
"Ronaldo was without doubt a machine, a true phenomenon for what he showed on the pitch.
"He was incredible in that first season (1997-98), really unique.
"He struggled to deal with his first injury, and then when he got hurt against Lazio (in the 2000 Coppa Italia final) there was a surreal silence in the stadium.
"Nobody cared about the final anymore, we just wanted to know about Ronaldo's health; it hurt us to see him suffer like that.
"Ronie adapted quickly to Inter because he was a positive person and there were lots of other South American players; we knew we were signing an incredible player from Barcelona."