Italian Journalist Pierluigi Pardo: "There Were Three Key Factors To Inter's Scudetto"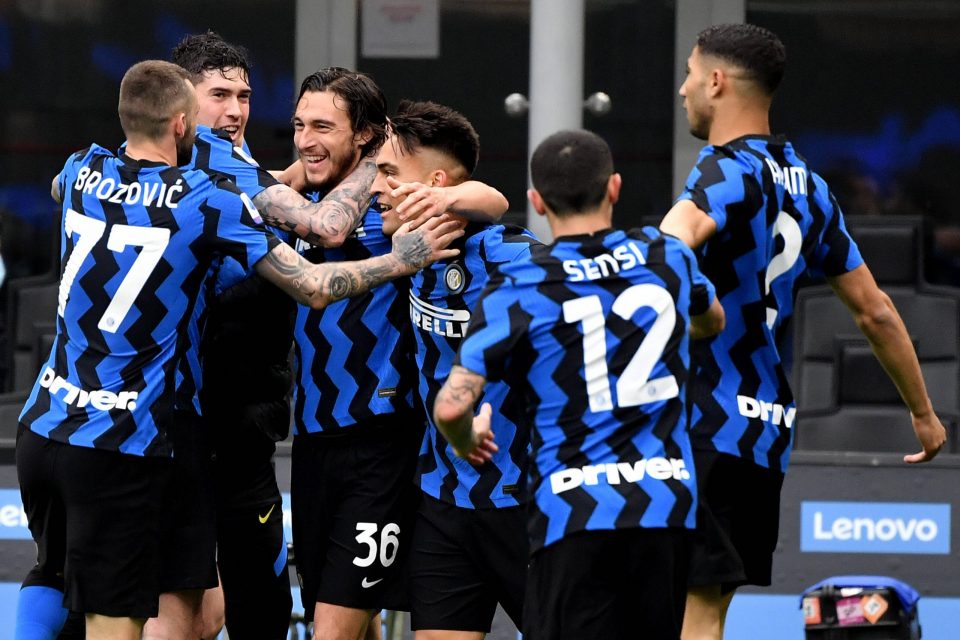 Inter's Serie A triumph this season came down to three significant factors within the club, according to Italian journalist Pierluigi Pardo.
Antonio Conte's side were crowned champions of Italy this afternoon after Atalanta were unable to find a winner against Sassuolo, with their 1-1 draw ensuring that Inter cannot be caught at the top of the Serie A table.
It sees Inter win a first title since 2010 and end a nine-year period of Juventus dominance on the Scudetto, but Pardo took to Twitter to break down the reasons for the Nerazzurri's success in a series of tweets.
Firstly, Pardo argued that despite several financial issues, the club was well run and had a clear objective and plan, incorporating all levels of staff from players to directors.
The journalist also claimed that Conte was a key factor in Inter becoming champions, with his ability to change the mentality at the club setting them up for victory.
Finally, Pardo suggested that Inter had a team capable of becoming a force in Serie A, with particular mention of striker Romelu Lukaku, and Conte's ability to improve him.
"1. The club: Despite the complexities at the moment, no one has invested so much and so well in recent years. All-round. Players, directors, coaches. A revolution planned and realised with clarity," Pardo tweeted.
"2. The coach. Conte loves challenges and revolutions. Coming from the outside wasn't a problem but it gave him extra motivation. He doesn't seek consensus, he doesn't want to look nice but he knows how to win. His impact on the growth of many players has been devastating.
"3. The team. If I have to choose the symbol man (not very original, I know) I always take say Lukaku. He was decisive for goals and assists. He was strong in Belgium, at Everton, at Manchester United. He chose Conte because he wanted to improve further. And he did," Pardo concluded.
Tre chiavi di uno scudetto strameritato. 1) la società: Nonostante la complessità del momento nessuno ha investito cosi tanto e cosi bene negli ultimi anni. A tutto tondo. Giocatori, dirigenti, tecnici. Una rivoluzione pianificata e realizzata con lucidità. #Inter

— Pierluigi Pardo (@PIERPARDO) May 2, 2021