Inter Legend Diego Milito: "Serie A Title An Exceptional Achievement, Lautaro Martinez A Top Striker"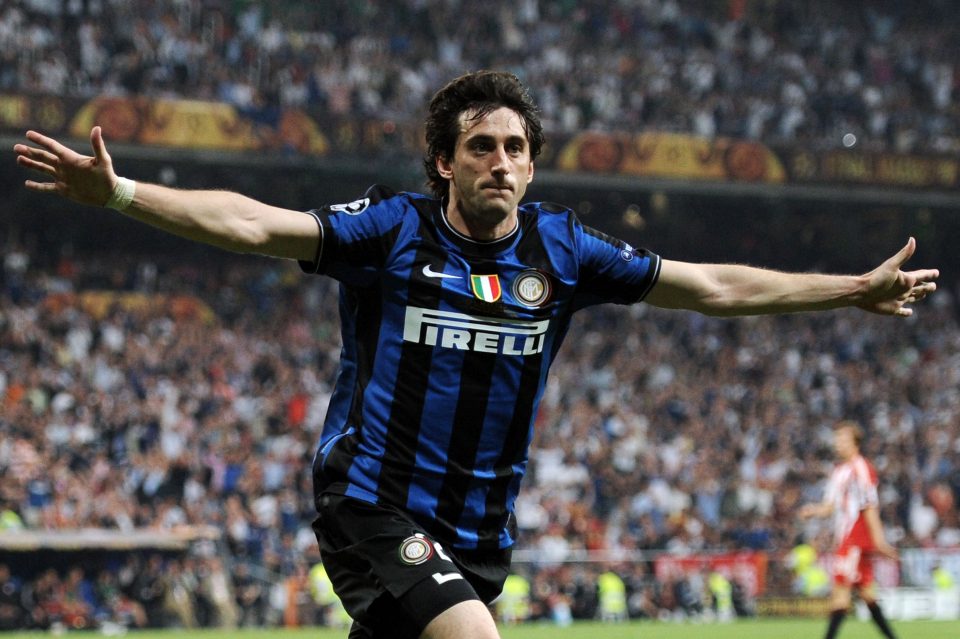 Diego Milito is full of joy after Inter secured the Serie A title and he backed his former club to keep winning for many years to come.
Inter were confirmed as champions yesterday for the first time since 2010, when Milito was playing up front, after Atalanta were held to a 1-1 draw away at Sassuolo.
The Nerazzurri are 13 points clear of Atalanta, AC Milan and Juventus with four games left and can no longer be caught by their title rivals.
"This scudetto is deserved and important," Milito said in an interview for today's print edition of Corriere della Sera.
"It's an immense joy for the players, the club and the fans to get back to winning ways after so many years.
"It's a real achievement and it has a special taste.
"Inter have ended Juventus' reign in Italy and that's special; actually, after 11 years, it's exceptional."
Milito was then asked about many other issues, including whether Inter could continue winning in future seasons and what the Nerazzurri needed to do in order to stay competitive.
"I think Inter can begin a winning cycle, they have a great squad and with two or three reinforcements they can compete in Europe as well," Milito argued.
"The scudetto is the first important step; Inter played the UEFA Europa League final last season as well, they're on the right track.
"With a few important players they can make the next step, it's important to have multiple options if you want to fight on many fronts.
"The mistake they must not make is to think that they can relax after winning this title, they must aim for much more.
"Inter's next objective is to conquer Europe and win the UEFA Champions League again; they're on course to get back to where historically they belong."
Milito was asked about Inter's strike partnership of Romelu Lukaku and Lautaro Martinez and was quizzed on possible comparisons between Antonio Conte and Jose Mourinho.
"Lukaku and Lautaro are an extraordinary partnership, although if you have to have a strong squad to win the scudetto and Inter have that," he said.
"Conte and Mourinho have great mentalities with their own ways of working and managing the group.
"There is a lot of Conte in this scudetto, he has improved Inter's players.
"Inter have played very well in certain games and they don't concede much.
"They'll try to keep improving but they've had a great season.
"It changes a lot for the players who have won the title for the first time; players get used to winning, victories are a drug and you always want more of them."
Milito was then asked again about Lautaro, a player he helped Inter sign while he was a sporting manager at Racing Club back in 2018.
"Lautaro is a top player whose head is in the right place," El Principe added.
"He's had a great season, making big sacrifices for his teammates.
"The victory is always a group effort though and everyone has made sacrifices, it's an incredible group."