Inter Legend Marco Materazzi: "Every Serie A Title For Nerazzurri Is Worth Five From Other Teams"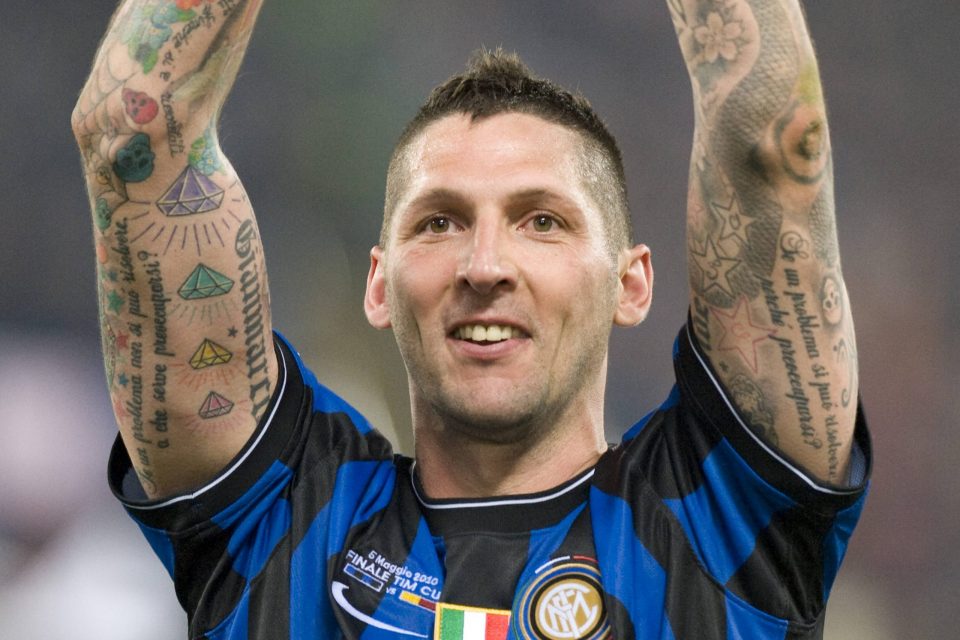 Inter's treble heroes were full of joy today after the Nerazzurri secured the Serie A title for the first time since 2010.
Antonio Conte's side were confirmed as champions yesterday after a 1-1 draw for Atalanta against Sassuolo, leaving them 13 points clear with four games left.
Gazzetta dello Sport interviewed some of Inter's legends from the 2009-10 season to mark the occasion and it was Marco Materazzi who gave the most eye-catching response.
Materazzi told the Milan-based paper: "I'm enjoying it because I said from day one that it was an obligation for Inter to win this scudetto, and also because each scudetto Inter win is worth four or five from the other teams…"
Julio Cesar said Inter were 'back where they belong and have deserved to be since the first day of the season', while Walter Samuel hailed it as 'a team scudetto'.
Maicon described the title as 'a new story but with emotions which are just as strong', with Lucio arguing it was 'built with a great defence'.
Cristian Chivu, Inter's under-18 coach, and Goran Pandev said 'it was about time' that the Nerazzurri won Serie A again, while Thiago Motta said he was 'extremely happy'.
Dejan Stankovic said it was fate that Inter would win the title at the same time as he won the Serbian league while in charge of Red Star Belgrade, and Diego Milito added: 'I'm extremely happy for my captain Javier Zanetti, it's an important and well-deserved title.'"