Inter To Debut Nerazzurri's Fourth Kit In Serie A Finale Against Udinese, Italian Media Report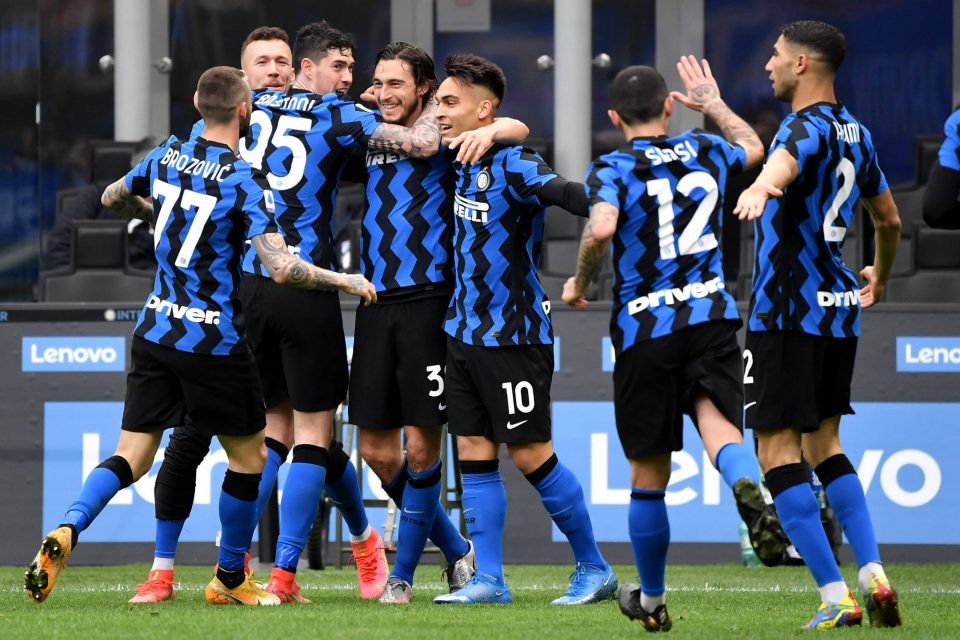 Inter will debut their new fourth kit when they face Udinese on the final day of the season, according to a report in the Italian media today.
The Nerazzurri will round off the 2020-21 campaign by hosting Luca Gotti's side on May 23, after which they will receive the Serie A title.
Tuttosport's print edition said Inter would take the opportunity to wear the fourth kit for the first time, which was unveiled last month in conjunction with Nike.
The kit is an innovative shirt which features various different colours, patterns and shapes, as well as Inter's new crest.
Elsewhere, Inter are no longer expected to recruit Samsung as their new main shirt sponsor to replace Pirelli for next season, although the Turin-based paper didn't offer a precise reason why.
The Nerazzurri are due to have Lenovo on the back of their shirts though, replacing Driver for the start of the 2021-22 campaign.