Ex-AC Milan Defender Martin Laursen: "Christian Eriksen Very Strong Mentally, Conte Hasn't Helped Inter Midfielder"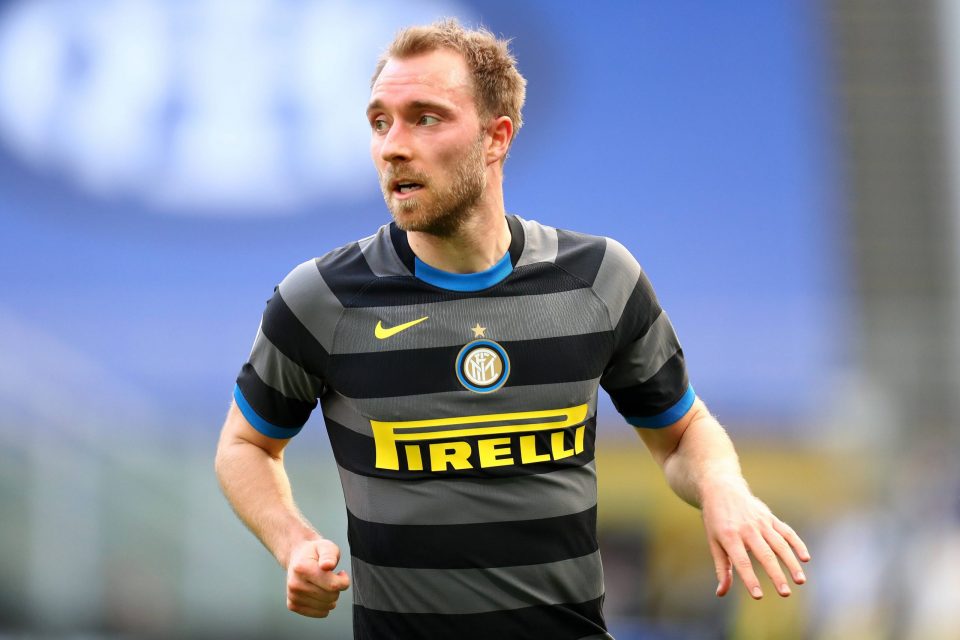 Christian Eriksen has resurrected his Inter career despite not seeing eye to eye with Antonio Conte, according to fellow Dane and former AC Milan defender Martin Laursen.
Eriksen has turned his fortunes with the Nerazzurri upside down since the end of January, having finally nailed down a spot in Conte's midfield.
However, this might not be enough to guarantee the 29-year-old stays with Inter next season, as the club could reportedly consider selling him to reduce their wage bill.
Asked why it took Eriksen so long to settle at Inter, Laursen told Danish broadcaster TV2 Sport (via FcInterNews.it): "Eriksen is very strong mentally, there were problems between him and Conte.
"That must be the reason (he struggled initially).
"There's nobody who can say he's not a great player, I don't think he received much helped from the coach this season.
"Eriksen did well to keep his spirits high during the months in which it seemed difficult for him.
"Whenever he got the chance (to play) he was even substituted, and he had to accept that."
Eriksen scored his third goal of the season last weekend as Inter effectively sealed the Serie A title with a 2-0 win at Crotone.
The Nerazzurri were confirmed as champions on Sunday and Laursen is pleased to see a new team at the summit of Italian football.
"Christian has secured a great result," Laursen, who also played for Hellas Verona during his time in Italy, added.
"It's a great achievement which has arrived against lots of good teams, it's something you're proud of.
"It's important for Italian football that there's been a team capable of taking the crown away from Juventus, a bit of competition is a good thing."