Ex-Inter Boss Andrea Stramaccioni: "Romelu Lukaku More Useful Than Cristiano Ronaldo, Marcelo Brozovic Deserves More Credit"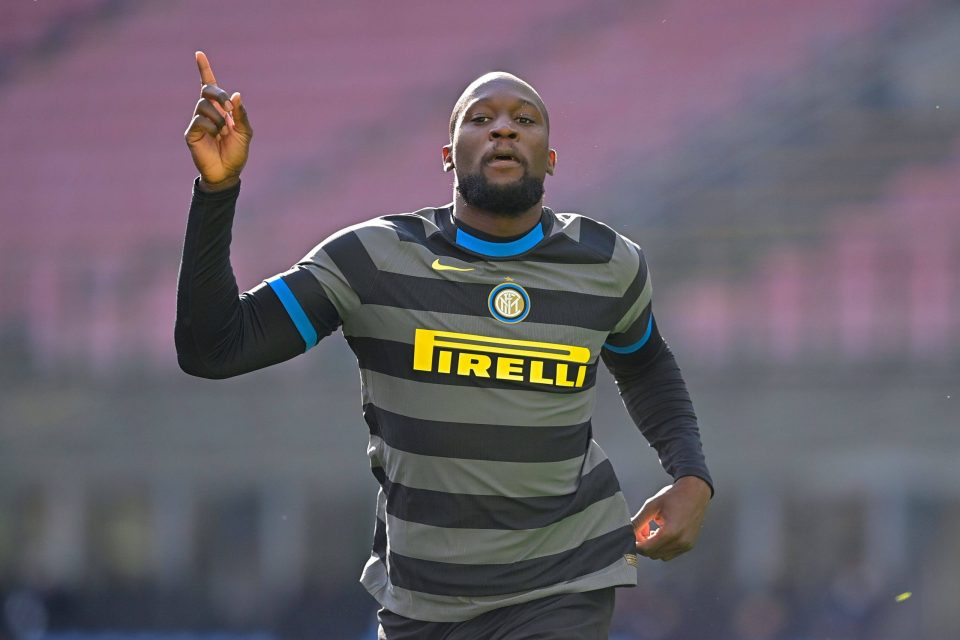 Romelu Lukaku has become a more useful player than Cristiano Ronaldo, according to former Inter boss Andrea Stramaccioni.
Lukaku scored 21 goals in Serie A this season as Inter stormed to their first league title since 2010, being confirmed as champions on Sunday with four games to spare.
Ronaldo is out of form at Juventus and faces an uncertain future in Turin, with doubts rising over whether he is even worth keeping for the dethroned champions.
Asked by FcInterNews.it who is more useful for a team in Serie A, Stramaccioni said: "Lukaku is more functional for his team and helps the collective more.
"Ronaldo has inevitably been affected by Juventus' negative season, this isn't about the absolute value of both players obviously."
Lukaku has become a talisman on and off the pitch for Inter since joining from Manchester United in 2019, having scored 61 goals in 92 appearances across all competitions.
Stramaccioni had no hesitation in nominating the Belgian as the symbol of this year's title triumph, explaining: "He's become more of a leader with each day that's passed.
"Inter's team needed a big talisman and Lukaku has earned this role with his goals and performances.
"He gained leadership qualities on and off the pitch after his bust-up with Zlatan Ibrahimovic in the Milan derby.
"Lukaku is a modern striker who is unique in his ability to combine devastating physical strength with excellent running ability.
"He's been scoring goals on a regular basis and I think he'll prove he can also make the difference at a higher level (than Serie A) with the upcoming European Championships and next season's UEFA Champions League."
Stramaccioni also had very kind words for two of Lukaku's teammates at Inter, namely Achraf Hakimi and Marcelo Brozovic.
"Maicon was Maicon and remains a unique player for his role in Inter's history," he admitted, when asked if there were similarities between Hakimi and the Brazilian.
"Hakimi has had an extraordinary season though, establishing himself as a key player in Inter's bid for the title.
"Conte's system gets the best out of him and covers a few of his weaknesses.
"One player who gets less media coverage but has been symbolic of Inter's victory this season is Brozovic.
"He's been Inter's heart and engine and has made huge improvements since losing the 2018 FIFA World Cup final with Croatia.
"You appreciate how important Brozovic is to Inter when he's not there.
"I'd also say Samir Handanovic has been important, the symbol of Inter's defence and also their character."
Antonio Conte and Beppe Marotta are widely regarded as the architects of Inter's scudetto success and Stramaccioni was in no mood to hold back on his praise for either person.
"Conte is a winner and he's done an extraordinary job," Strama added.
"Lots of coaches could have been derailed by Inter's triple elimination from the Champions League, Europa League and Coppa Italia earlier in the season.
"But Conte turned the negative moments into positive energy, like a leader, and from there he set Inter on an unstoppable march towards the scudetto.
"Marotta and Piero Ausilio meanwhile did very well to keep the club united behind the coach and the team during the most difficult moments, when it would have been easier to find small excuses.
"I'd also praise them both for the determination with which they signed Lukaku two years ago and their signing of Stefan de Vrij on a free transfer.
"They also had great intuition to sign Lautaro Martinez, Achraf Hakimi, Nicolo Barella and Alessandro Bastoni."
Asked whether Inter had what it took to begin a winning cycle, the Nerazzurri's former boss argued: "They're obliged to have a go.
"There's an opportunity for them to do it in Italy and Europe is waiting for a big protagonist from Serie A."
Stramaccioni also offered his former club some advice heading into the transfer window, warning them not to sell two players in particular.
"I wouldn't make the mistake of signing four or five good players who theoretically increase the level of the squad, I'd concentrate all the resources on one or two great players," he admitted.
"Inter need players of an undisputed level who can improve a starting XI which is not easy to improve.
"Ngolo Kante in midfield and a player like Jordi Alba or Robin Gosens on the left would be examples.
"In terms of who Inter should never sell, there are two players: Lukaku and Lautaro."