Ex-Inter President Massimo Moratti: "Unforgettable Memories With Jose Mourinho, Nerazzurri Must Keep Antonio Conte"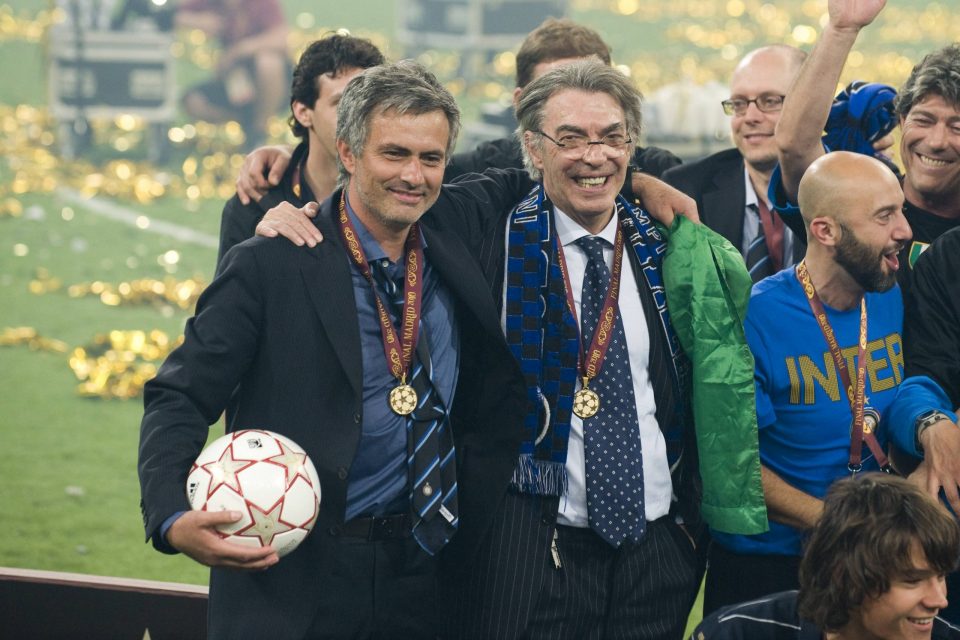 Massimo Moratti is confident Serie A will be a much better place for having Jose Mourinho back.
Mourinho will return to Italy more than a decade on from his treble heroics at Inter, having signed a three-year deal to become Roma's next head coach.
Moratti remains incredibly fond of The Special One after their two-year stint together at Inter, during which time the Nerazzurri rose to the top of European football.
"Mourinho sent me a message with just three words," Inter's former owner and president told Corriere della Sera, in an interview for Wednesday's print edition.
"He didn't need to say anything else: 'We'll see each other soon.'
"We're still on good terms, my respect for him remains completely intact and I'm extremely happy for him.
"Mourinho will do well at Roma, or at least there are the conditions in place for this to happen.
"The unforgettable seasons we had together at Inter will remain, there's no need to reiterate that here.
"Italian football will be profoundly improved by someone like Mourinho coming back; his ironic, intelligence, provocations, media presence and professional ability will all help.
"Even Helenio Herrera went to coach Roma after his triumphs at Inter and I don't recall there being any controversy among supporters at the time."
Mourinho has fallen on hard times since leaving Inter in 2010, most recently being sacked after a mixed 17-month spell in charge of Tottenham Hotspur.
Moratti was keen to defend his former colleague though, arguing: "Being sacked is part of football.
"There's an infinite number of factors which go into creating successful teams, and there are an infinite number of things needed to turn ordinary seasons into historic seasons."
Moratti was also asked for his thoughts on Inter's future, with Antonio Conte still not certain to remain at the club for next season.
"Inter must absolutely continue with Conte," Moratti, who sold Inter to Erick Thohir in 2013, insisted.
"They need to begin a long-term project now, aiming to defend the Serie A title and making progress in the UEFA Champions League."