Inter Assistant Boss Cristian Stellini: "Nerazzurri Needed Someone With Antonio Conte's Winning Mentality"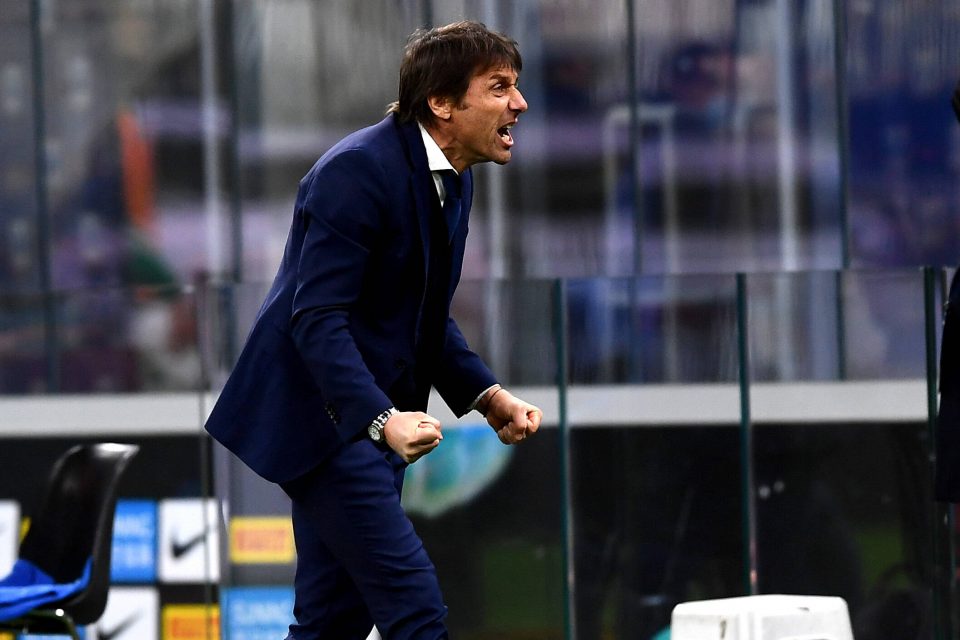 Antonio Conte was exactly what Inter needed to get back to winning ways, according to his assistant Cristian Stellini.
Inter appointed Conte as their head coach in 2019 and have now won the Serie A title for the first time in 11 years, following their victory at Crotone last weekend.
Conte took a step back from his pre-match press conference duties ahead of Inter's game with Sampdoria tomorrow, allowing his staff to take centre stage for once instead.
"Inter needed a coach with a winning mentality," Stellini explained.
"That was the most important work that needed doing, after that everything went fluidly.
"There was no single moment where we realised we could win the title, but you know the objective is there and you do everything to try and reach it.
"Conte is great at bringing everyone else along with him to get closer and closer to the objective."
Stellini joined Inter alongside Conte two years ago and has helped the former Juventus boss prepare the team as well as possible ever since.
He was delighted to be appointed to the club he has supported since birth, and was even asked today if he'd given Conte 'lessons in Interism'.
"More than anything, I tried to help Interisti understand what it meant to have Conte as their coach," Stellini revealed.
"The coach knew I'd supported Inter since birth and I showed him my emotions about joining the club as soon as we arrived.
"I was born in this area so I was full of joy, and Conte realised immediately what it meant to me to work for Inter."
In addition to his duties as Inter's assistant coach, Stellini has stood in for Conte on three occasions this season when Conte was serving touchline bans.
Inter picked up three victories out of three during those matches against Benevento, Fiorentina and Torino.
"The pressure on me was much higher when I was in charge for those games," Stellini admitted.
"I had to approach the players and help them understand what the coach was looking for during the game.
"He's a very big presence during matches so his absence could have been a handicap; I had to make sure that wasn't the case.
"There was also a challenge during half-time, but even in this instance I had a decisive level of support from all the staff.
"We work as a group and I was only representing the work we're doing."