Inter Legend Gianluca Pagliuca: "One More Year For Samir Handanovic, Then Barella Should Become Captain"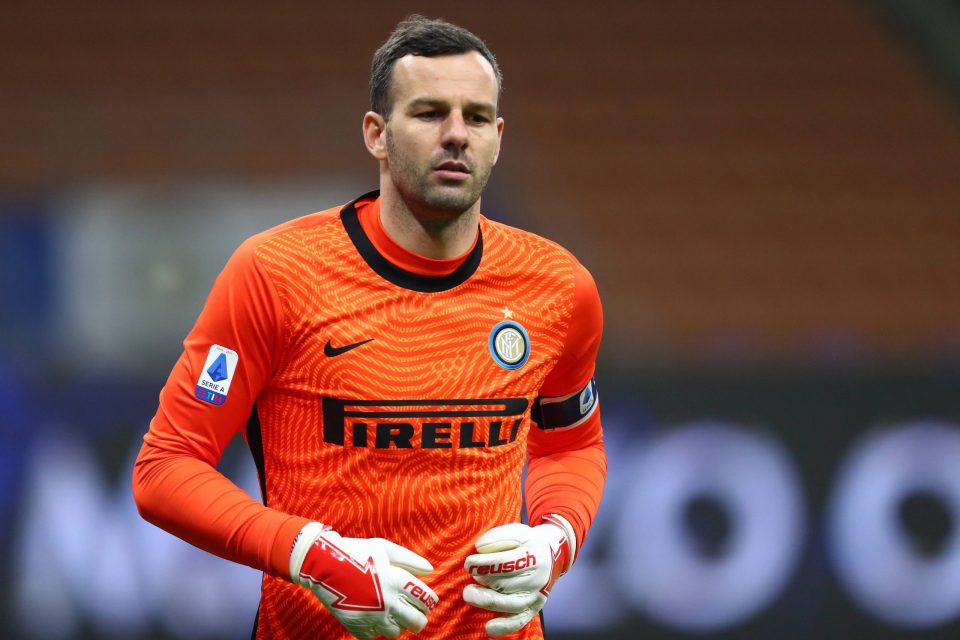 Samir Handanovic deserves one final season at Inter before the Nerazzurri move on to a new goalkeeper, according to Gianluca Pagliuca.
Handanovic has received a fresh wave of criticism and scrutiny in recent weeks after another series of cheap mistakes during Inter's run to the Serie A title.
The 36-year-old is not guaranteed to remain Inter's first-choice goalkeeper for next season, although it seems that is the most likely scenario for now.
"I think Handanovic should remain Inter's goalkeeper for next season, but then they'll have to assess their options," former Inter shot-stopper Pagliuca told Gazzetta.it on Thursday, taking the same view as Nicola Berti.
"He's getting on a little now, he's nearly 37, so it's sensible that Inter look for other goalkeepers.
"Handanovic has had an up-and-down season; he started poorly, then he was great in the middle of the season before making more mistakes at the end again.
"He's received criticism but you can always have a dip in form during the season; thankfully Inter were already several points clear by then.
"Let's say Handanovic made his mistakes at the right moment…
"Everyone makes mistakes though, he remains a top goalkeeper."
Inter were again linked with moves for Udinese's Juan Musso and Hellas Verona's Marco Silvestri this week, albeit Handanovic is expected to continue in goal for next season.
Pagliuca had one piece of advice for his former club when seeking a successor to the Slovenian, admitting: "I hope Inter put their faith in an Italian.
"There are lots of goalkeepers in Serie A, but also in Serie B, who deserve their chance to play for a big team."
Inter are unlikely to sign Musso as a back-up to Handanovic, as per a report on Thursday, because the Argentine has already established himself as one of Serie A's top keepers.
Asked if it was better to have competing goalkeepers or a clear hierarchy, Pagliuca argued: "There has to be a hierarchy, and Inter have done well in recent years here.
"They obviously need a second goalkeeper of a high standard, not least because there are lots of competitions and they need to improve in the UEFA Champions League."
Handanovic followed in Pagliuca's footsteps last Sunday by becoming another goalkeeper to win a trophy for Inter while captain.
"He's got personality and he's an educated person who earns everyone's respect," Pagliuca said of Handanovic.
Pagliuca was also asked who should replace Handanovic as captain and made a very suitable suggestion.
"It could be Nicolo Barella, I can see him playing for Inter for many years," he concluded.