Inter Legend Lothar Matthaus: "Nerazzurri Killed Serie A Rivals, Christian Eriksen Finally A Key Player"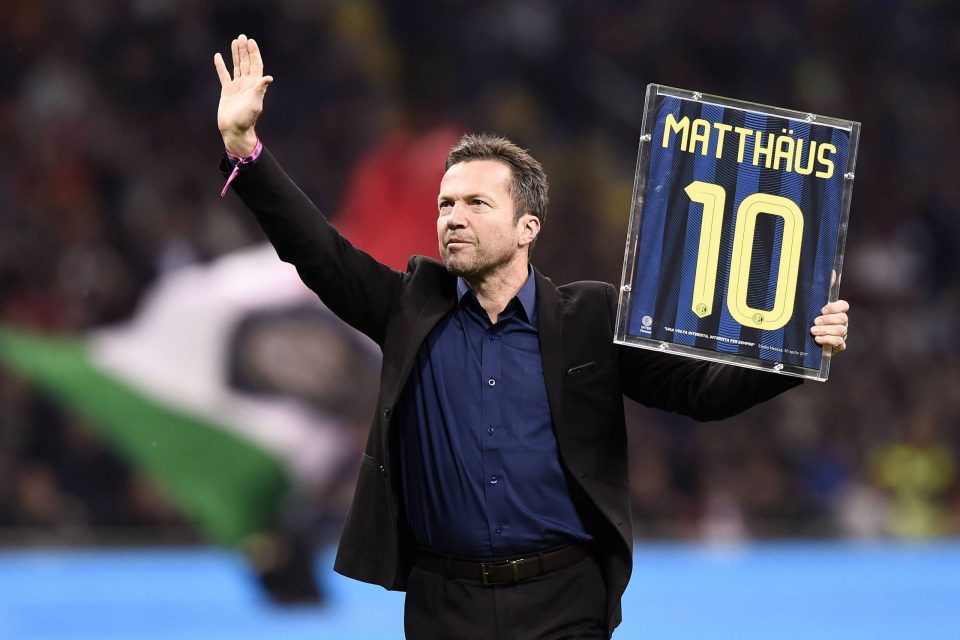 Lothar Matthaus is on cloud nine after Inter won Serie A and has lauded Christian Eriksen for resurrecting his Nerazzurri career.
Inter were confirmed as champions with four games to spare last weekend, ending the club's 10-year wait for a major trophy.
Matthaus is one of the club's most famous midfielders after guiding Inter to the scudetto under Giovanni Trapattoni in 1989.
Speaking to Gazzetta.it on Friday, the German revealed: "I ended up watching the match between Sassuolo and Atalanta and I even celebrated when Domenico Berardi scored.
"I couldn't wait for Inter to win the league again, finally they've ended Juventus' dominance.
"Inter dominated this season, they 'killed' their rivals."
Eriksen endured a torrid first year at Inter after his move from Tottenham Hotspur, but the Dane has finally nailed down a spot in Antonio Conte's midfield and seems to fit like a glove.
"He's got great technique and is a great player," Matthaus argued.
"He needed time as a foreigner to settle in and had to work more on his defensive game.
"But he's dedicated himself and that shows he's a player with an open mind and a good attitude, ready to face new challenges and change his style of play.
"Now Eriksen has become a very important player for Inter and I think he'll stay at the club for a long time."
Matthaus also drew several comparisons between Conte's Inter and the one he played in with Trapattoni, which set a new Serie A points record when they won the league 32 years ago.
"Romelu Lukaku and Lautaro Martinez are the best strike partnership in Italy and they remind me of Aldo Serena and Ramon Diaz," he admitted.
"Conte and Trapattoni both give a lot of importance to communication, but there are lots of points of contact between the two sides.
"Perhaps the similarities between the two coaches is the biggest one, though.
"Conte has shown he has a good eye for signing players, he's brought in Lukaku, Achraf Hakimi, Eriksen… key players to structure the team.
"He's signed players who have a lot of quality but also a good mentality, athletes who are suited to play for Inter.
"Conte has created a nice relationship with the team and he's strengthened their bench, he deserves a lot of credit."
Matthaus also responded to comments from his former teammate Beppe Bergomi, who recently argued that all Inter's current side was missing is a player like Matthaus himself.
"It's a big compliment from 'my' captain, but honestly I don't know where I'd play in this current team," Matthaus added.
"This Inter team is very strong, I hope the fans can soon get the chance to celebrate the title together with them."