Alessandro Bastoni's Agent: "Inter Keep Delaying Contract Extension, Nerazzurri's Conduct Isn't Normal Or OK"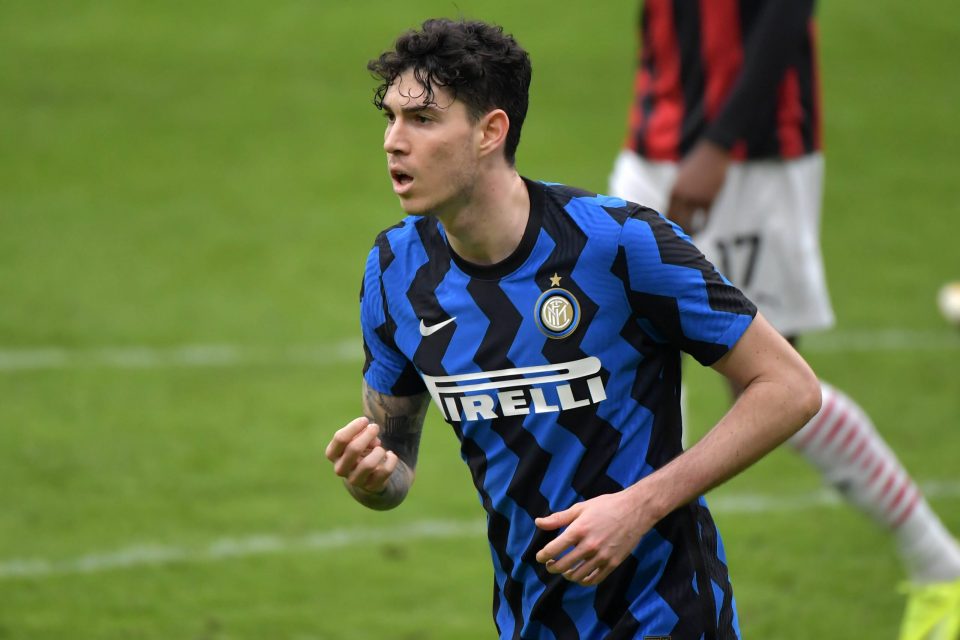 Alessandro Bastoni's agent has warned Inter to start acting responsibly or they could lose their star defender.
Inter are going through a series of financial difficulties at present and were forced to ask their players to give up two months' wages yesterday.
The Nerazzurri have had a contract extension for Bastoni planned for some time, but they still haven't finalised the deal and now Tulio Tinti is getting impatient.
"There are certain things happening here at Inter which have never happened to me before," Bastoni's agent told Corriere dello Sport for today's print edition.
"We've had an agreement (for a new contract) in place with Beppe Marotta, Piero Ausilio and Alessandro Antonello for four months, which would give Bastoni the salary he deserves.
"We only needed the president (Steven Zhang) to come back from China to formalise everything, but on Friday I was told that we needed to wait until the club had secured this loan they're negotiating.
"Let's remember that Bastoni is playing with a contract he signed three years ago, despite having been a first-choice defender for two seasons and a regular for the Italy team."
Bastoni is thought to be one of Inter's most untouchable players and is expected to remain at the club for next season, after a fantastic second season under Antonio Conte.
However, Tinti warned there were no guarantees if Inter continued to mess them about and didn't show them more respect.
"If the club wants to renew at the figures we've agreed, OK, otherwise things will change from July 1," he explained.
"I'll be clearer: Bastoni and his agent are happy to remain at Inter, but we need things to be done in the normal way like in all other clubs.
"This is a difficult moment and we know that, but this conduct is not OK.
"If I'd done something like this, reaching an agreement and then taking a step back when everything was sorted, Inter would have kicked up an incredible fuss.
"Bastoni is wearing this shirt because he's an Interista, and he will respect the previous agreements because he still has a contract and I'm used to respecting contracts."
Inter's players are widely expected to reject Steven Zhang's request to waive two months' wages, and Tinti would fully support their decision if that happened.
"I feel responsible for my players and I don't think a cut like this is a necessary act from them," he admitted.
"I'm aware that all clubs in Serie A have a lot of problems because they're missing the stadium revenue, but at the same time these clubs are private businesses.
"When they earn money they don't share it with their employees and when they make losses, it's up to the owners.
"I've read that the Zhang family wanted to sell and that there was a fund preparing an important offer.
"Did Suning want more money? That's fair enough, because it's their club, but they can't now ask the players for money after they've done everything they needed to do.
"Not only have they won the Serie A title, they've already agreed to defer monthly wage payments during last season and in November and December to avoid a points deduction.
"A request like this one (giving up two months' wages), coming out of nowhere and a few days before they celebrate the scudetto, seems inopportune and senseless to me."