Ex-Inter President Massimo Moratti: "Jose Mourinho Was Perfect For Nerazzurri & He'll Strengthen Roma Too"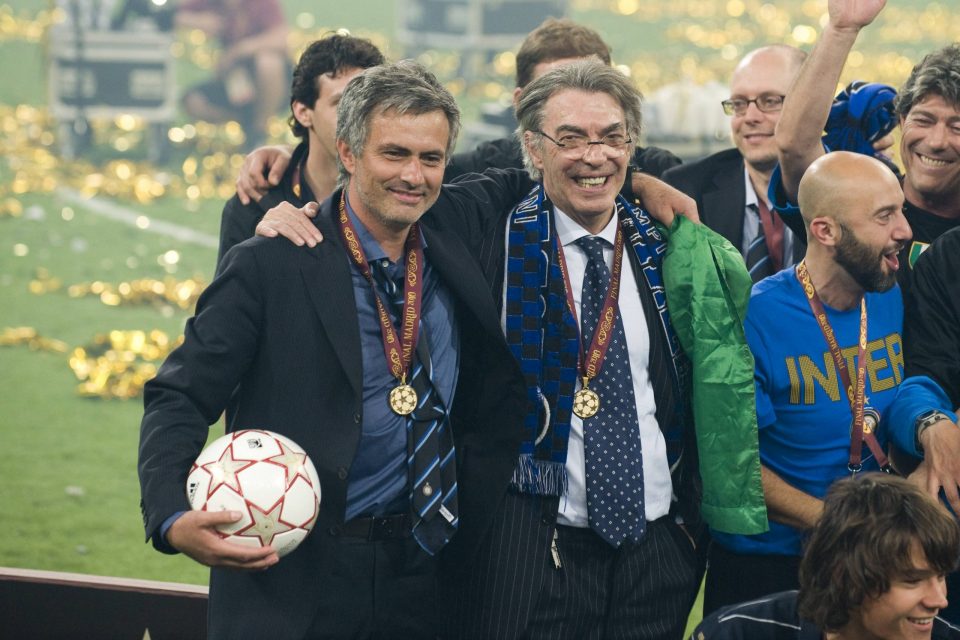 Jose Mourinho was a perfect fit for Inter and he will turn Roma into a force to be reckoned with, according to Massimo Moratti.
The Special One will take over from Paulo Fonseca as the Giallorossi's head coach in the summer, having signed a three-year deal to return to Serie A.
Inter enjoyed some of the greatest nights in their history during their treble-winning season under Mourinho in 2010, and Moratti is expecting more success for him in the capital.
"I think he's the perfect person for a club like Roma, just as he was for Inter," Inter's former owner and president told Rome-based broadcaster Rete Oro.
"He'll arrive with the aim of winning something from the first day he turns up, it will be extremely entertaining for Romanisti to follow him.
"Mourinho is an extremely serious professional with intelligence, sympathy and humour.
"He says interesting and witty things which make football a less dramatic sport."
Mourinho became Inter's head coach in the summer of 2008, replacing Roberto Mancini and immediately leading the club to another Serie A title in his first season.
Moratti was charmed by Mourinho from the moment they met, revealing a curious anecdote from the pair's first ever encounter.
"Our first meeting came in Paris," Moratti recalled.
"We ate together and I discovered that he hated salmon; if you want to get rid of him, give him some salmon…
"Mourinho made a great impression straightaway, he was respectful, positive and ambitious."
Mourinho's most recent managerial experience ended with a dismissal from Tottenham Hotspur last month, but Moratti remains convinced he is the right appointment for Roma.
"He's a more experienced coach now but his character remains the same," he argued.
"He will make the most of his experience to lead his new team in the best way possible.
"Mourinho has something extra compared to other coaches in terms of tactics and man-management; he'll help Roma's players a lot in that sense.
"I don't know how many positions Roma can climb in the table, but if they give him a good team I think he can achieve better results than the ones they've achieved so far."