Bayern Munich Striker Robert Lewandowski: "Sorry Wojciech Szczesny, But Inter Deserved Serie A Title"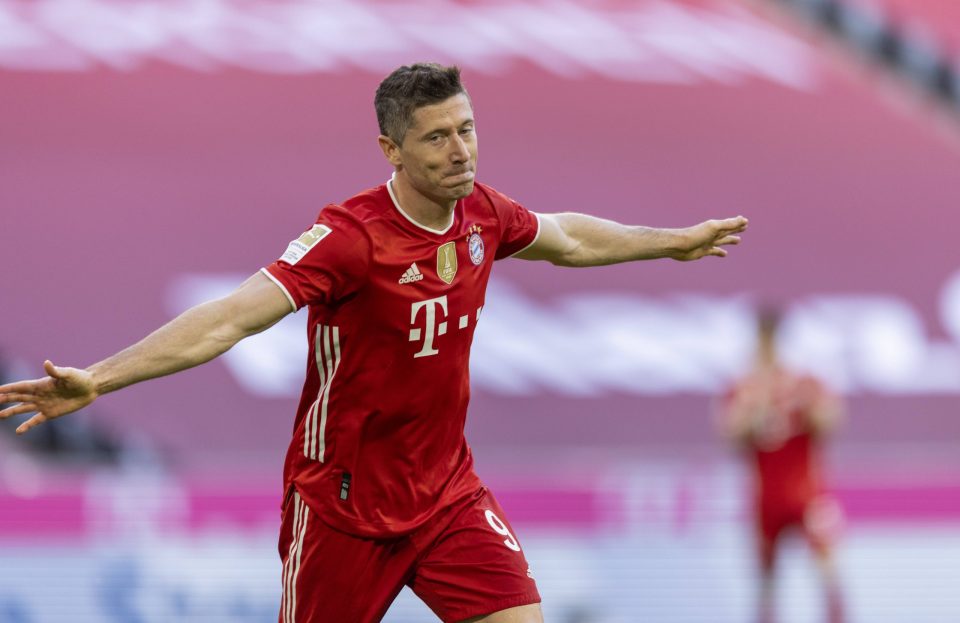 Inter received a seal of approval from arguably the world's greatest striker on Tuesday, Robert Lewandowski.
The Nerazzurri have become Serie A champions for the first time since 2010, following a dominant second half of the season which blew away their title rivals.
Lewandowski touched on a number of issues while talking to Tuttosport, in an interview for their print edition, and spared a word of praise for Antonio Conte's side.
"I'm sorry for Wojciech Szczesny, who is my international teammate and a friend, but Inter deserved to win," the Bayern Munich striker argued.
"The Nerazurri proved they were a great team.
"It's extraordinary to win nine straight league titles like Juventus and Bayern Munich have; this was a difficult season with lots of tough situations because of COVID-19, but in general it's always difficult to keep winning.
"The latest title is always harder to win than the one before that."
Inter will be up against their former coach Jose Mourinho next season, after the Special One was appointed as Roma's new boss on a three-year deal.
Asked if he were surprised by Mourinho's decision to join the Giallorossi, Lewandowski admitted: "A little bit, yes, in the sense that I wouldn't have expected it.
"Roma are a nice team though and we're talking about a city which is famous around the world, for its never-ending history."
Lewandowski grew up watching Serie A and revealed he used to idolise one of Inter's former midfielders.
"Roberto Baggio was my first hero, I watched him play for Italy and he used to drive me crazy with all his skills," the Poland striker admitted.
"I loved his technique, his dribbling, his goals and even his ponytail haircut.
"Serie A is certainly a more tactical and defensive league than others, but it's just as difficult to score in Germany, Spain and England as well."
Lewandowski also offered kind words to Inter's former midfielder Karl-Heinz Rummenigge, who is due to leave his position as Bayern Munich's chief executive in December.
"He's a splendid person and a precious source of support," he added.
"He's not just a manager, he's a great football man: he understands the game and understands what us players are thinking on and off the pitch.
"I'm disappointed he'll leave the club, but we have to accept his decision; I'll miss his vision on certain things."