Hellas Verona Boss Ivan Juric: "Federico Dimarco Has Improved Loads, Losing Sleep Over Inter Recalling Him"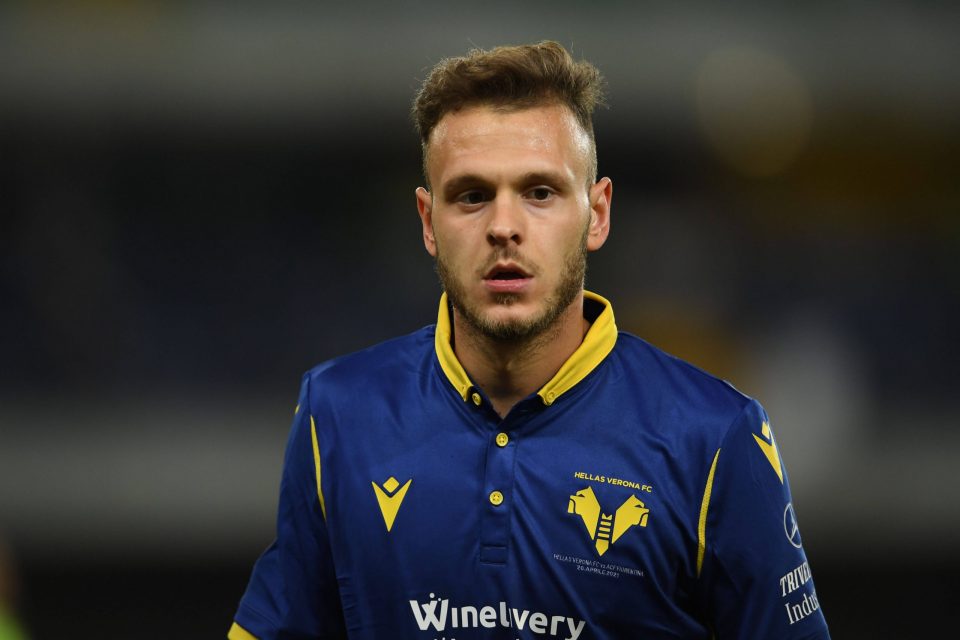 Federico Dimarco has developed into a complete defender with great character while at Hellas Verona, according to head coach Ivan Juric.
Inter are thought to be working on a deal to recall Dimarco at the end of the season, despite Hellas Verona's intentions to exercise an option to sign him permanently.
The 23-year-old is expected to come back and act as a back-up for Ivan Perisic at left wing-back, but he could perhaps even be useful to Antonio Conte as a centre-back.
"It was a bit of a crazy idea to play him in a back three, and he made his mistakes at the start," Juric told reporters in his pre-match press conference ahead of tomorrow's trip to Crotone (via TuttoMercatoWeb).
"He has more freedom to play as a centre-back though; when you play as a wing-back, you're always out wide.
"When Dimarco does his defensive duties well he brings us lots of quality, helping us outnumber opponents and giving us more options.
"He can't play there when he has physically built strikers who move into his area, but I've liked him a lot as a third centre-back, even if I think he's more of a left-back.
"Fede has saved us, he's given us so much.
"He even insulted me the other day, when he scored he unleashed his character.
"That's fine by me."
Inter are hoping to secure Dimarco's return for free, given that he is still on loan from the Nerazzurri, but Juric admits he would be very disappointed if Hellas Verona agreed to such an arrangement.
"I lose sleep at the thought that I'm doing other clubs' work for them," Juric explained.
"Dimarco had never played much and we've done a lot of work with him, so losing him for a little fee or nothing would be a shame.
"I don't know (his future) though, these are issues I wanted to get into and find out about.
"I'm not sure about Dimarco's future or that of Eddie Salcedo."
Dimarco has scored five goals and provided five assists for Hellas Verona this season, most recently scoring in Sunday's 1-1 draw at home to Torino.