Inter Vice-President Javier Zanetti: "Serie A Title Means The World, Antonio Conte's Work Paying Off"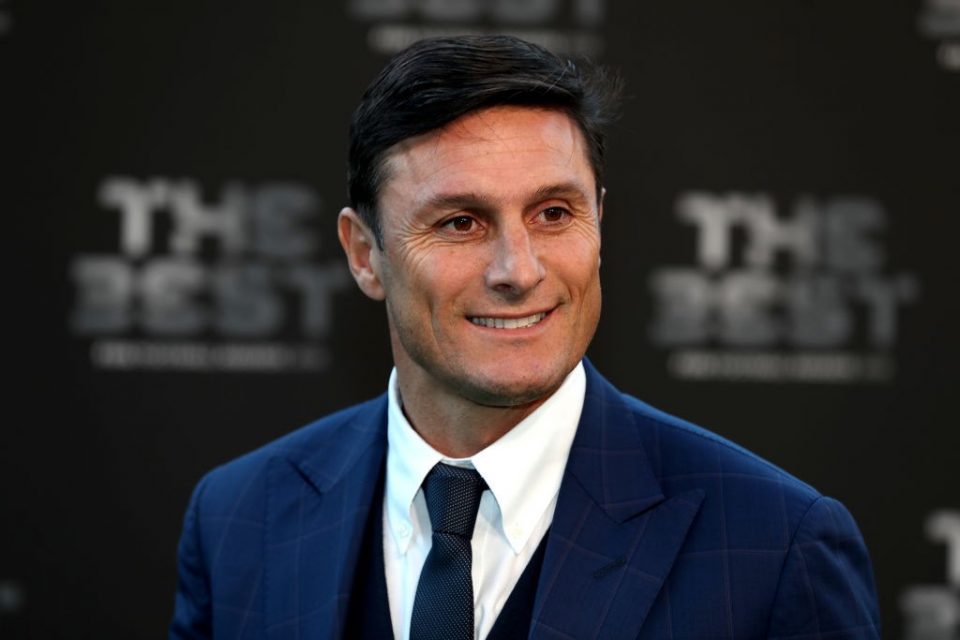 Javier Zanetti thanked Antonio Conte and Inter's players once again on Thursday for delivering the Serie A title.
Inter were confirmed as champions two weekends ago after beating Crotone, ending the club's 10-year wait for a major trophy.
Zanetti was captaining the Nerazzurri when they last won the scudetto under Jose Mourinho, but Pupi seemed just as proud at this latest title.
"I'm full of pride and am very happy," Inter's vice-president said during a live talk organised by Legambiente and Rete d'impresa Ambiente e Salute.
"The scudetto is the result of two years' work from Antonio Conte and his staff.
"The team has followed the coach and completed an excellent job, despite lots of problems.
"The true value of this group emerged during those difficult moments, allowing them to reap the rewards after lots of hard work.
"It's a scudetto which means a huge amount to us."
Inter secured a 15th straight home win in Serie A on Wednesday when they overcame Roma 3-1 at San Siro, with goals from Marcelo Brozovic, Matias Vecino and Romelu Lukaku.
The Nerazzurri's penultimate game of the season is a tasty Derby d'Italia away at Juventus tomorrow, which will have a huge bearing on the Bianconeri's hopes of UEFA Champions League qualification.
Conte's side will then finish the season at home to Udinese on May 23, after which they will receive the Serie A trophy.