Italian Journalist Franco Vanni: "Suning Need Help But Steven Zhang Doing Everything To Solve Nerazzurri's Problems"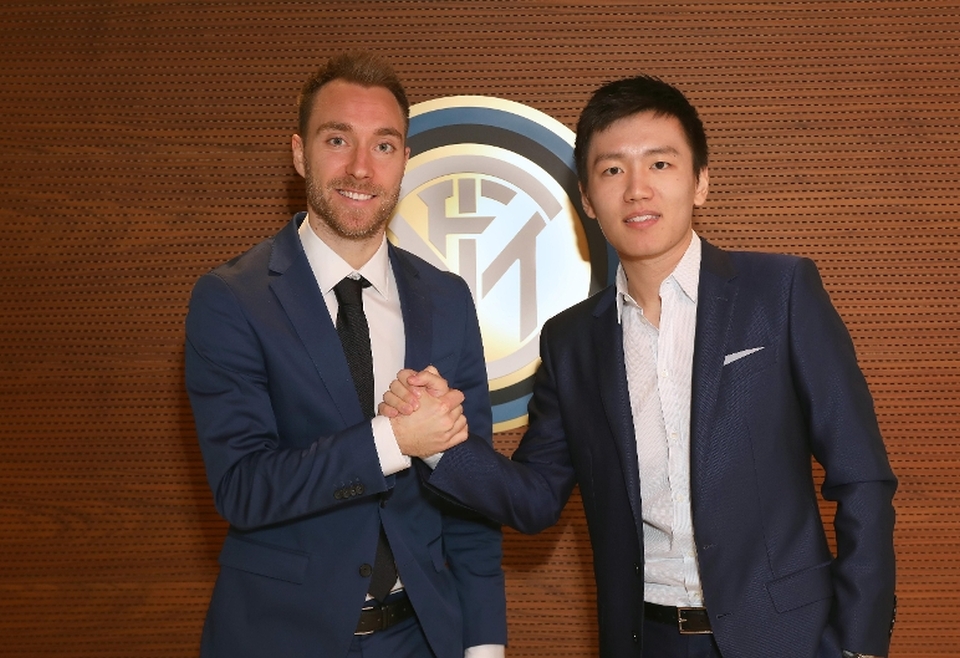 Steven Zhang is doing everything he can to ensure a bright future for Inter, a leading Italian journalist has assured supporters.
The Nerazzurri are experiencing an intense financial crisis which has led to Zhang requesting a wage cut from players, although they are unlikely to accept that proposal.
Suning's plans for the club remain unclear as Inter head towards the summer, with consequential doubts over the future of head coach Antonio Conte.
La Repubblica's Franco Vanni has offered a message of hope though, telling L'Interista: "Inter have a strong team, a great coach and a president (Steven Zhang) who loves the club, as Massimo Moratti always reminds us.
"Zhang invested loads of money into the club for as long as he could, and now that he can't do that he's working to find them on the creditors' market.
"The president is confident he can find them for the best possible conditions and with the best interest rates (we're hearing about 9%), and that's why he's negotiating right until the last possible moment.
"Once Inter have resolved the financial question, we'll be able to understand how competitive the team can be for the coming seasons."
Inter are not the only club suffering financial problems as a result of the COVID-19 pandemic, but the Nerazzurri's issues seem to be slightly more serious than those of their Serie A rivals.
Asked what the difference was, Vanni explained: "For other clubs who are in a similarly bad position, it's the shareholder (owner) who can inject money into their accounts.
"Suning have been very generous with Inter, investing more than €600 million and building a strong team with a great coach, but now they are no longer able to intervene with their own resources, like Elliott has done with AC Milan for instance.
"The Chinese owners have been openly seeking investment since at least January, initially with a new shareholder and now in the form of a loan, a simple word which refers to very complex financial operations."
In addition to COVID-19, Inter have been further damaged by the Chinese government's decision to restrict overseas investments, meaning Suning can no longer spend much money on the club.
"After years in which the government incentivised investments in football both at home and abroad, they've now made a U-turn," Vanni explained.
"They were dreaming of turning China into a kind of footballing paradise, but after six years of investments they've still got a poor national team and their domestic league is even worse, a car park of sorts for ex-European players and overpaid South Americans.
"Within this context, the fact that the Zhang family have won Serie A with Inter could be a source of pride for China and it's government, to which Jindong Zhang is closely attached.
"However, it's too early to say whether the government will relax their approach as a result of this positive publicity they've received via Suning.
"For the moment, Suning still have problems with investing new money into football."
Inter's players are widely thought to have reacted badly to Zhang's visit to Appiano Gentile on Monday, when he asked everyone to give up two months' wages.
Alessandro Bastoni's agent criticised the club's proposal yesterday and urged them to start treating their players differently, or he could take the defender elsewhere.
"This is the usual jostling between the parties," Vanni assured.
"Like in every negotiation, you ask for €100 million in the hope you can secure €60-70 million, and that's what Zhang has done by asking players to give up two months' wages.
"The same applies for the agents as well, who are threatening to take their players away from Inter.
"I think the middle ground will be to spread a couple of installments across next season, when all clubs' accounts should be healthier with fans returning to stadiums.
"Inter's situation is still developing so it doesn't make much sense to talk about who could leave or stay, the financial issues must be sorted first."
Inter's plan to solve their short-term problems is to secure a loan deal from an investment firm in the US, reportedly either Bain Capital or Oaktree Capital.
Time is running out for the Nerazzurri to get everything done, but Vanni assured Zhang knew what he was doing and had the club's best interests at heart.
"This financing deal is hugely important because without money you can't go anywhere," he admitted.
"Inter have until May 30, the deadline set by the Italian Football Federation (FIGC), to pay their outstanding salaries so they can register to play in Serie A next season.
"Unless the FIGC gives you special dispensation, you have to either pay the wages or agree with players to defer them until next year.
"Given that it would take about a week for the money to get to where they need – from the investor to the holding company, from the holding company to Inter, from Inter to the players – Suning need to conclude these talks with the groups within a couple of weeks.
"They will also need to reach an agreement with the players over their salaries before then."