Inter Midfielder Arturo Vidal: "I Will Return To South America At The End Of My Career But I Want To Win The Champions League Here"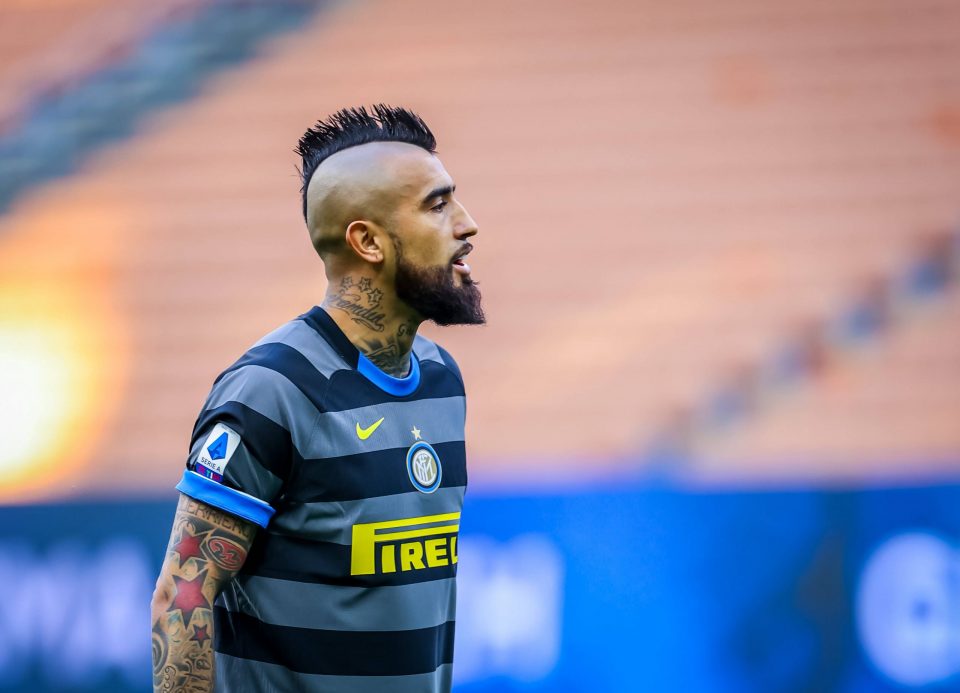 Inter midfielder Arturo Vidal has revealed he wants to win the Champions League with the club before finishing his career in South America.
The Chile international joined the Nerazzurri from Barcelona at the start of the season and has helped Antonio Conte's side win a first Scudetto since 2010.
In an interview with TNT Sports, Vidal insisted that he was not satisfied with only winning the Serie A title and wanted European glory, before moving back to South or Central America.
"When I return, I have the dream of playing for Flamengo or Colo Colo. I follow Boca Juniors a lot, I like how they play, the fans are very passionate, as Gary Medel told me," Vidal declared.
"I also think of America, in Mexico. I came up against them during a match with the Chilean U-20 national team. It was incredible. I hope to have the opportunity to play for one of these teams.
"In the meantime though, I want to stay here and win the Champions League."
The former Bayern Munich and Juventus midfielder also revealed how his mother had supported him growing up, allowing him to become a Chile international and successful player in European football.
"She is the best, a true warrior. She has done everything for me to be here and it's all thanks to her. She has always kept us together, she has given us values, she taught us to fight. I always appreciate that.
"My mother is amazing. When I was 12, my mother came home from work one day. I looked at her and said, 'Now things will improve'. I think that everything changed that day," he added.
Vidal has made 30 appearances for Inter across all competitions this season, scoring twice.