Antonio Conte Would Leave Inter If Romelu Lukaku Or Lautaro Martinez Sold, Italian Journalist Claims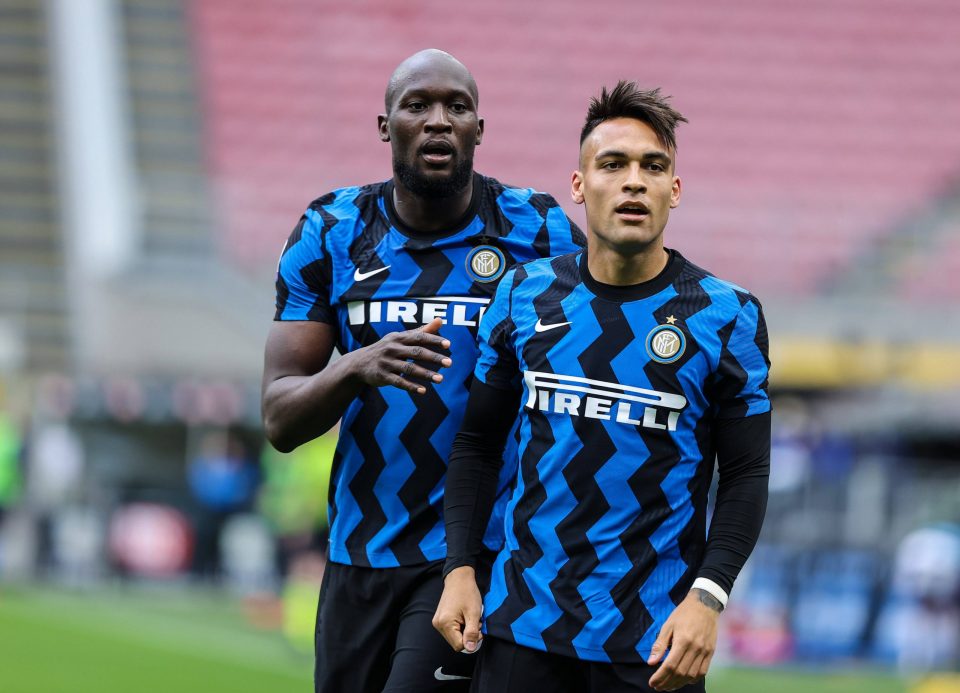 Antonio Conte will walk out on Inter if the Nerazzurri sell Romelu Lukaku or Lautaro Martinez, according to a leading Italian journalist today.
Conte's future as Inter head coach remains uncertain for the time being, although he is expected to finally clarify things in a meeting with Steven Zhang in the coming days.
Inter are widely reported to be at risk of having to sell key players in the summer, due to the club's financial problems, but there are some departures Conte wouldn't tolerate under any circumstances.
Speaking on Sky Sport Italia earlier, Giancarlo Padovan revealed: "Lukaku and Lautaro will stay, because otherwise I think Conte would leave.
"They are the two players whose futures will determine Conte's future, as far as I'm concerned.
"I think Conte will stay, but he'll think long and hard about it."
Speculation is rife at present about who Suning might sell in the summer, but Padovan doesn't expect Inter to sacrifice any of their three starting defenders.
"Stefan de Vrij is not included on Inter's list of untouchable players," he claimed.
"But I think he'll stay too because De Vrij doesn't have as much interest as Milan Skriniar or Alessandro Bastoni, although neither of them will be allowed to leave."
If Inter are indeed to sell one of their key players, Padovan claimed he had an idea who it might be.
"I have something which is half an idea and half news, but I'm not certain about Achraf Hakimi's future," he admitted.
"I've heard rumours that he could be the player Inter choose to sacrifice."
Padovan also predicted that Inter would look to offload Alexis Sanchez, adding on the Chilean: "He has an abominable contract."